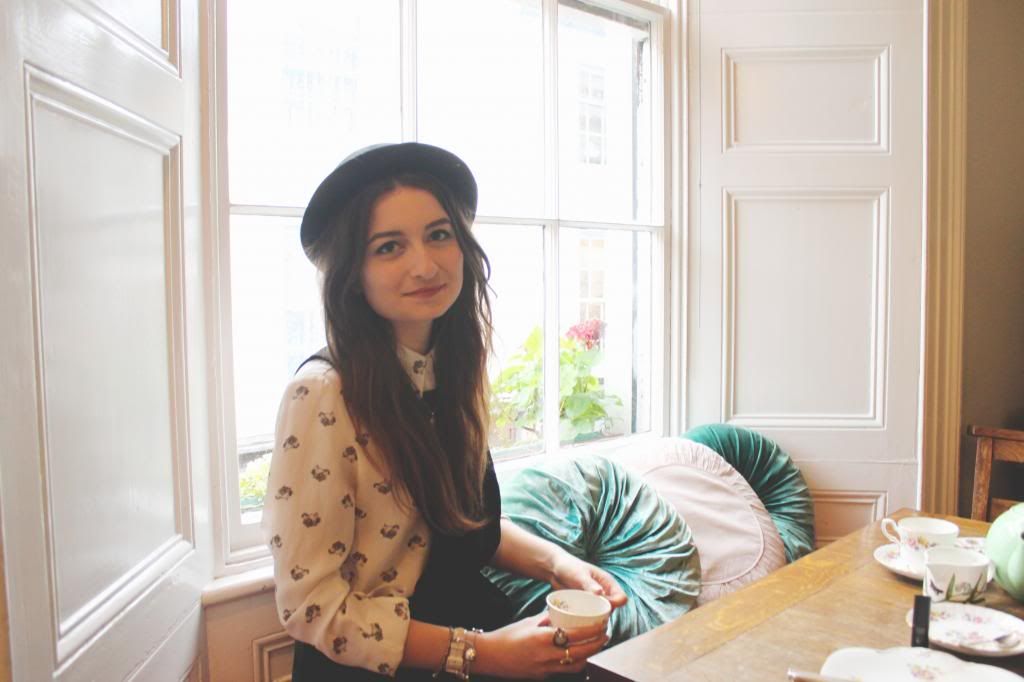 Prepare yourself, let's see how many times I can mention the word 'tea' in a post! ...But this pinafore is just my cup of tea when it comes to a piece of clothing. It's an array of lots of things
that I love
; high-waisted shorts, cross-over back, the perfect hint of school-girlness (that is, without looking 10), and not forgetting the pockets,
all put together in this one little piece from Topshop (good job!). Although i've got so many shirts/striped tops/jumpers that I'm looking forward to pairing it with in this chilly weather, I can't wait till the spring arrives so I can ditch the tights and brighten it up a little.
Me and Sheri visited our favourite tearoom in town today, Dolly's, for a little break from work, and for me to treat myself to the chocolate-filled French toast with banana, yum. I haven't been this year and always forget how much I love it there, being able to relax, forget about work, and have a natter over a cup of strong tea.
I just wanted to say a little thank you for all of the comments, retweets and blogger love I got the other day on twitter. It was so nice to see how many people enjoy reading this little blog, so thank you again, especially for sharing my blog to others! It really does mean a lot to me to see that what I blog about is actually enjoyed by some of you. Is there anything else you would like to read about or see me post, or anything you're not overly fond of? Let me know!
P.S. Rain + my hair = straggly mess!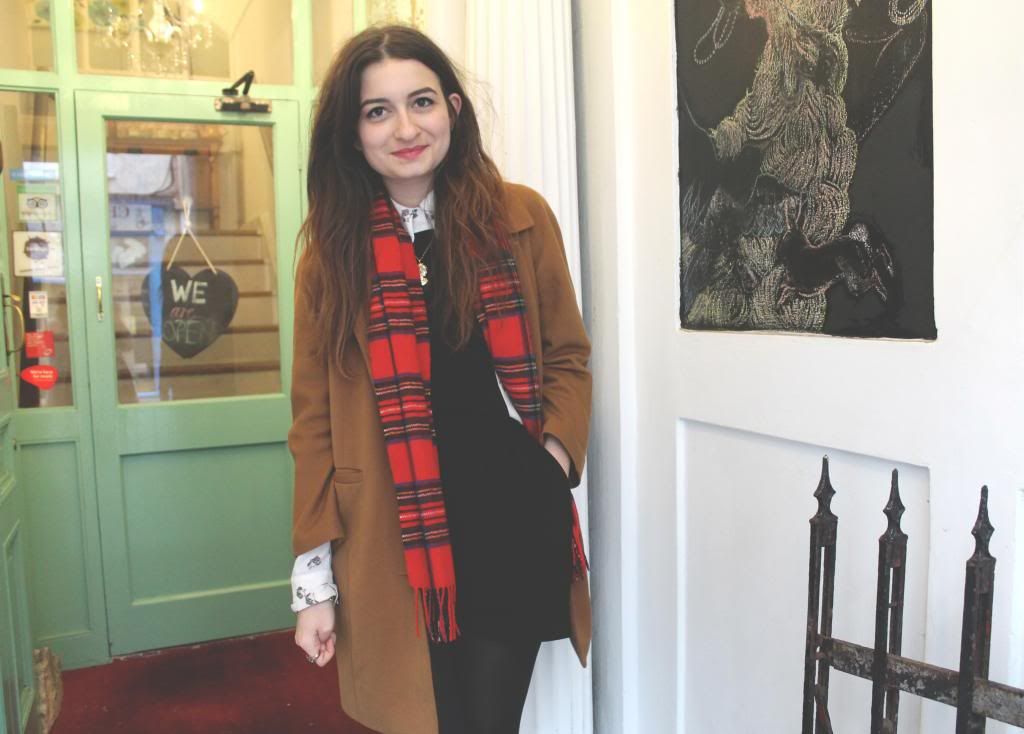 Chelsea Boots: River Island
Socks: Next via Cosmo Blog Awards
Scarf: Edinburgh Woollen Mill