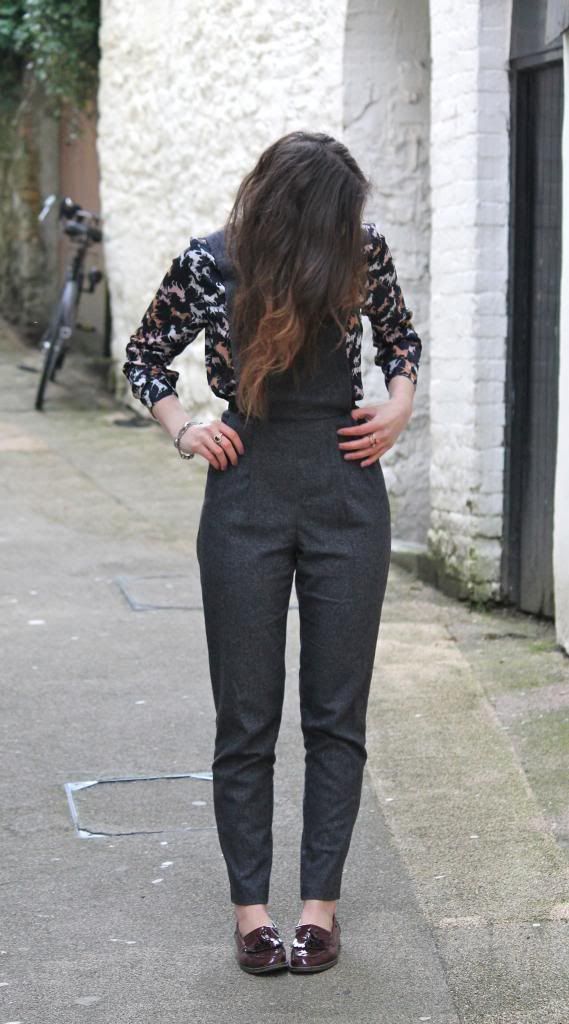 If ever there was a piece of clothing made that was so perfect for me, it would have to be this amazing tweed number. After falling pretty heavily for the pinafore trend just like so many others, seeing this on the Topshop website was, quite frankly, a dream come true. Firstly, it's tweed,
need I say more?
So it's a little bit different to the abundance of pinny's in shops at the moment. Secondly, the trousers! I have a bit of a self-confessed addiction to high-waistedness, it's been about 3 years since i've embraced clothes on the natural waist, ha, so these are perfect! Thirdly, is it weird that I like looking a bit masculine sometimes? I feel a bit like a WW2 land girl, a look i've always adored since learning about during history lessons at school. Anyway, it sort of weighs up the silly girly outfits I wear the rest of the time!
After spending the morning in my pyjamas, attempting to work at my dissertation with an abundance of tissues and cold&flu tablets around me, the late afternoon was spent with an impromptu visit to town with Sheri for a much needed catchup and some pasta! Having had an amazing, much-needed-week with my family in Scotland, filled with Easter celebrations, seaside walks and relaxing, it's not so nice being back in Falmouth gearing up to these last few weeks before the dreaded Dissertation deadline. But you know what, come 13th May at 11am, I will be free from education, forever, and I can't wait.
I celebrated my 21st birthday in Scotland with my family as i'll be back at Uni come the 21st of April, and look what I was treated to! The most perfect bag in the form of a

Cambridge Satchel Co.

with my initials embossed. Can you guess what my middle name is?! I also received an amazing camera lens, which I used for these pictures. I'm so pleased with how they've turned out, they look a million times better than before! So thank you mum & dad!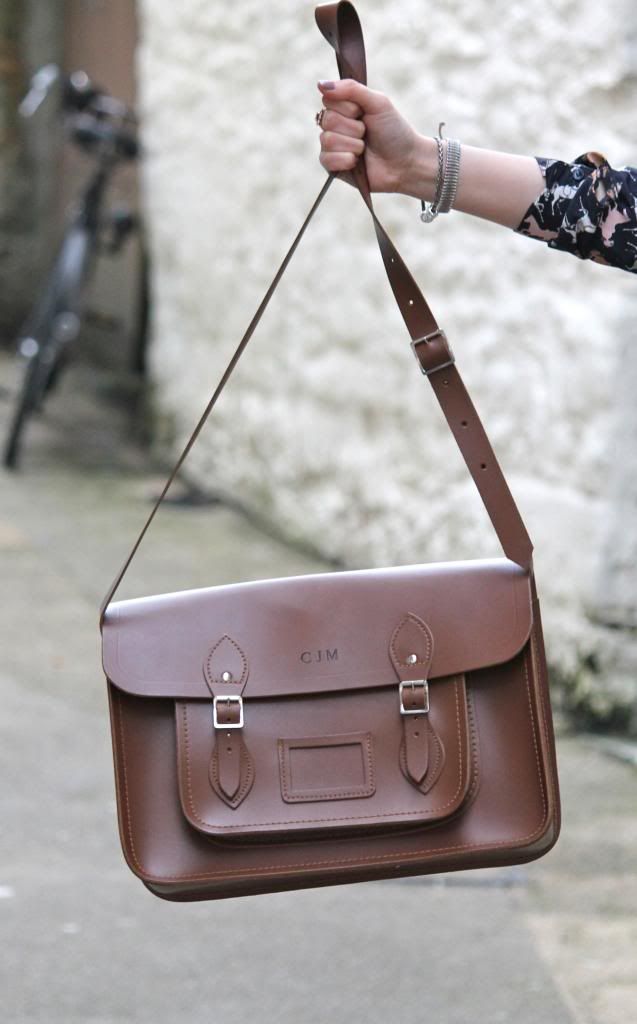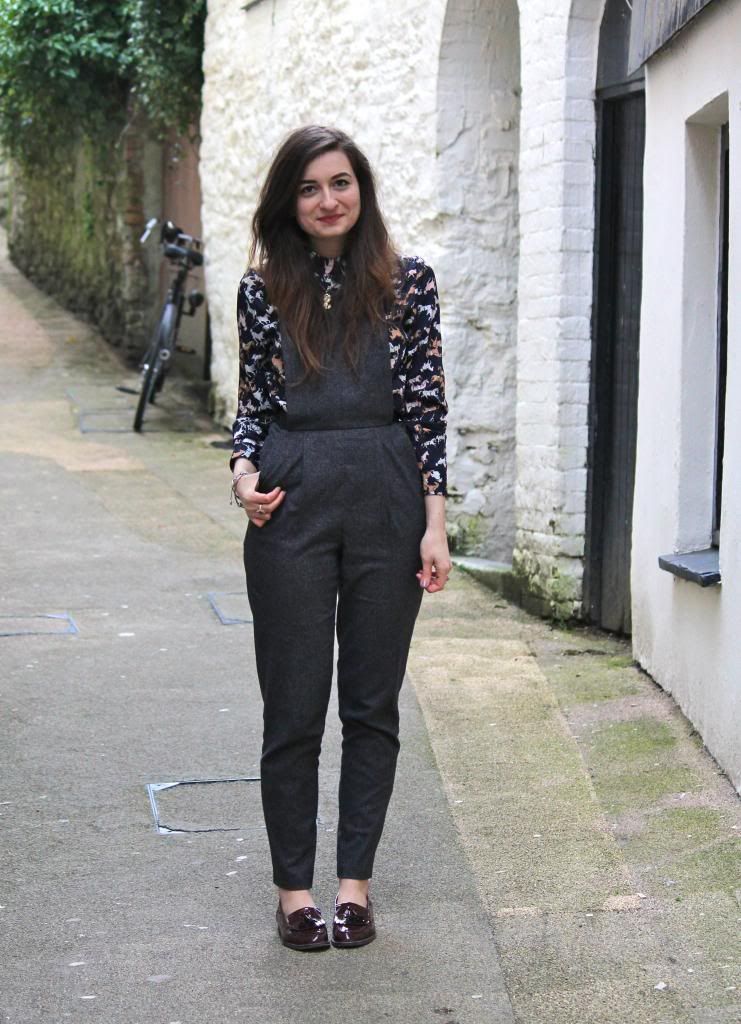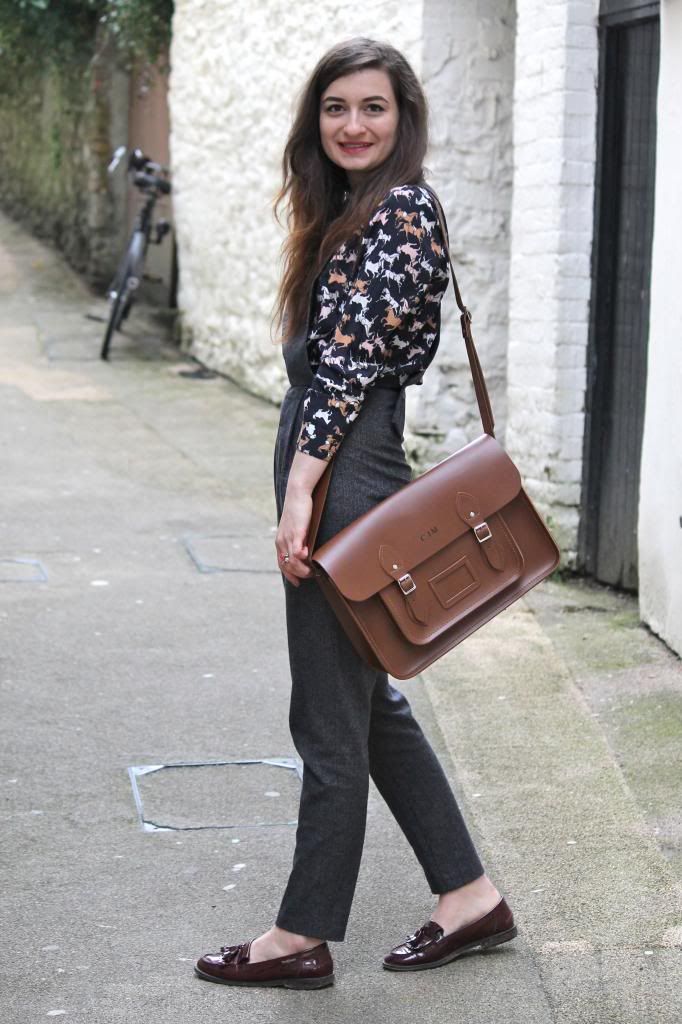 ♥

TWEED PINAFORE: Topshop
♥
LOAFERS: Russell & Bromley
♥
LIPS: Kate for Rimmel No. 5