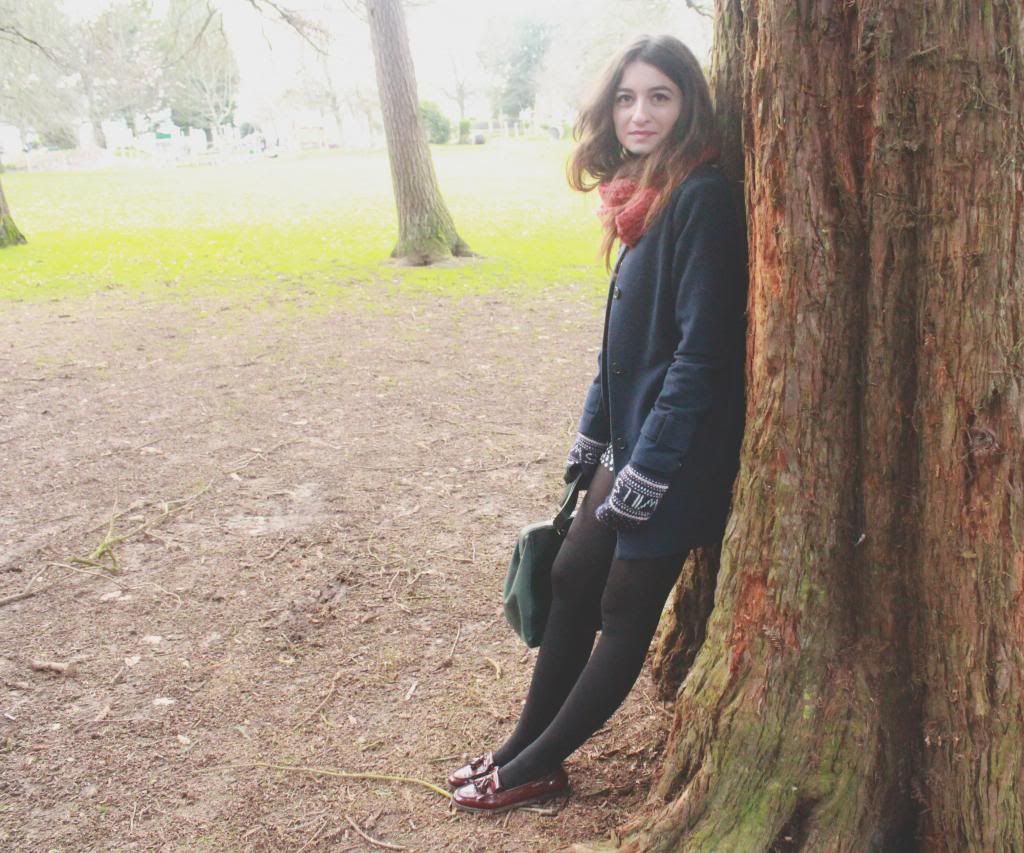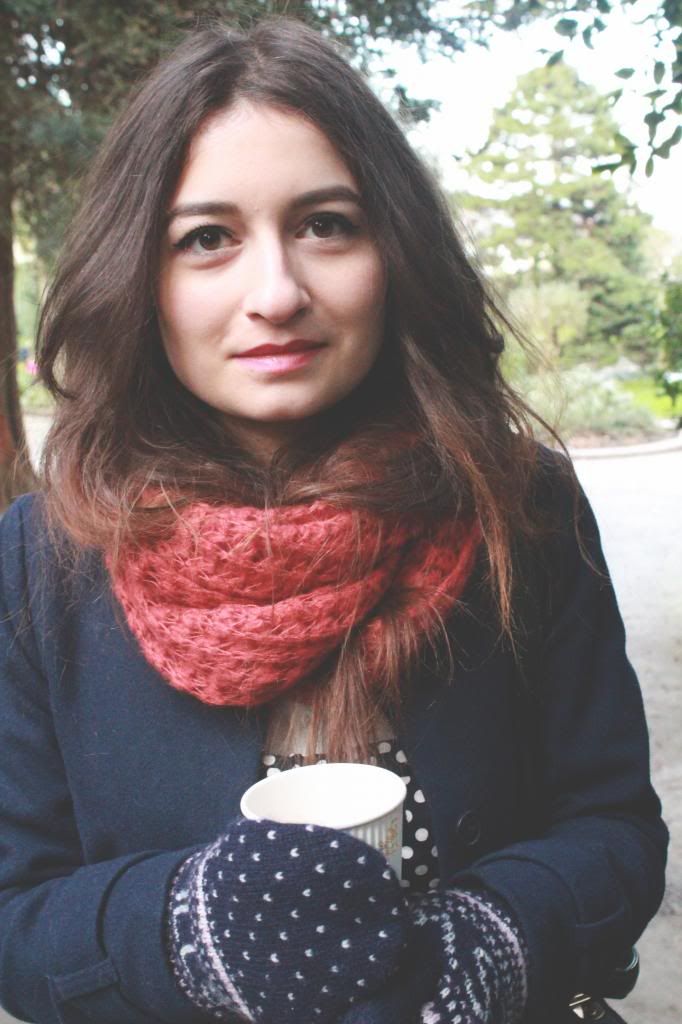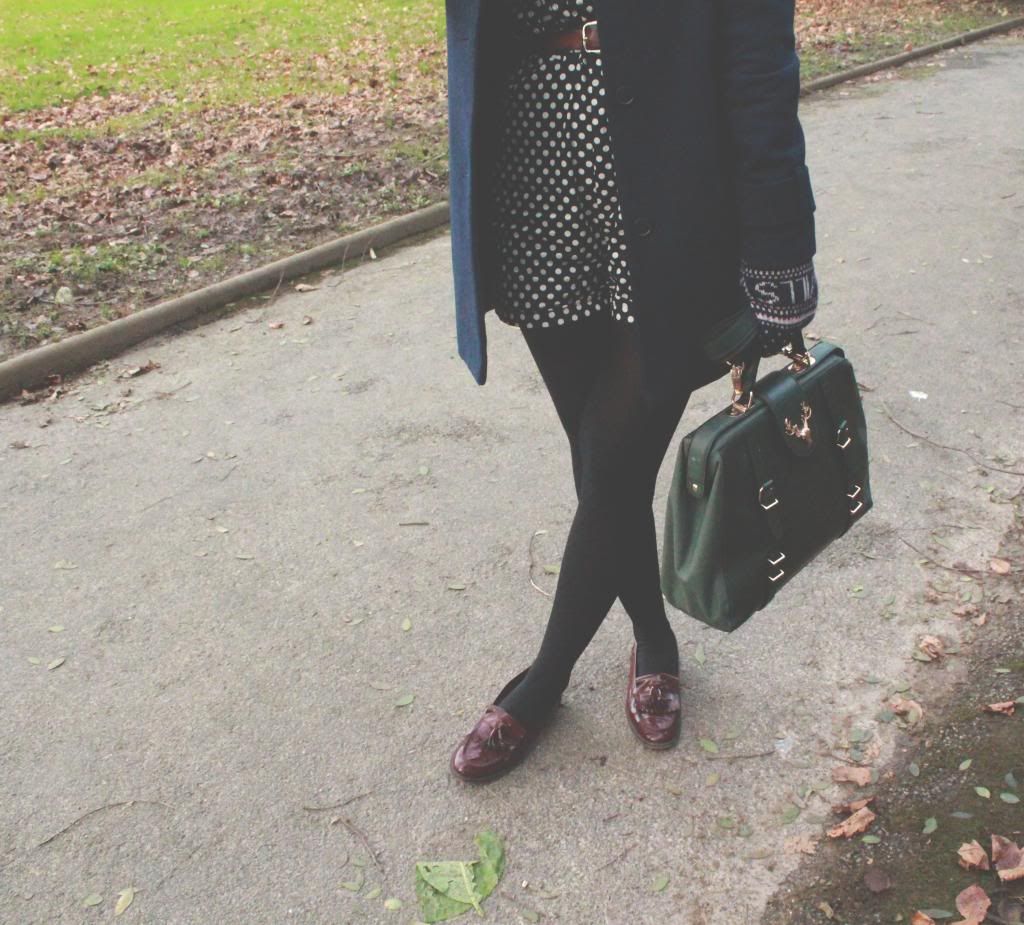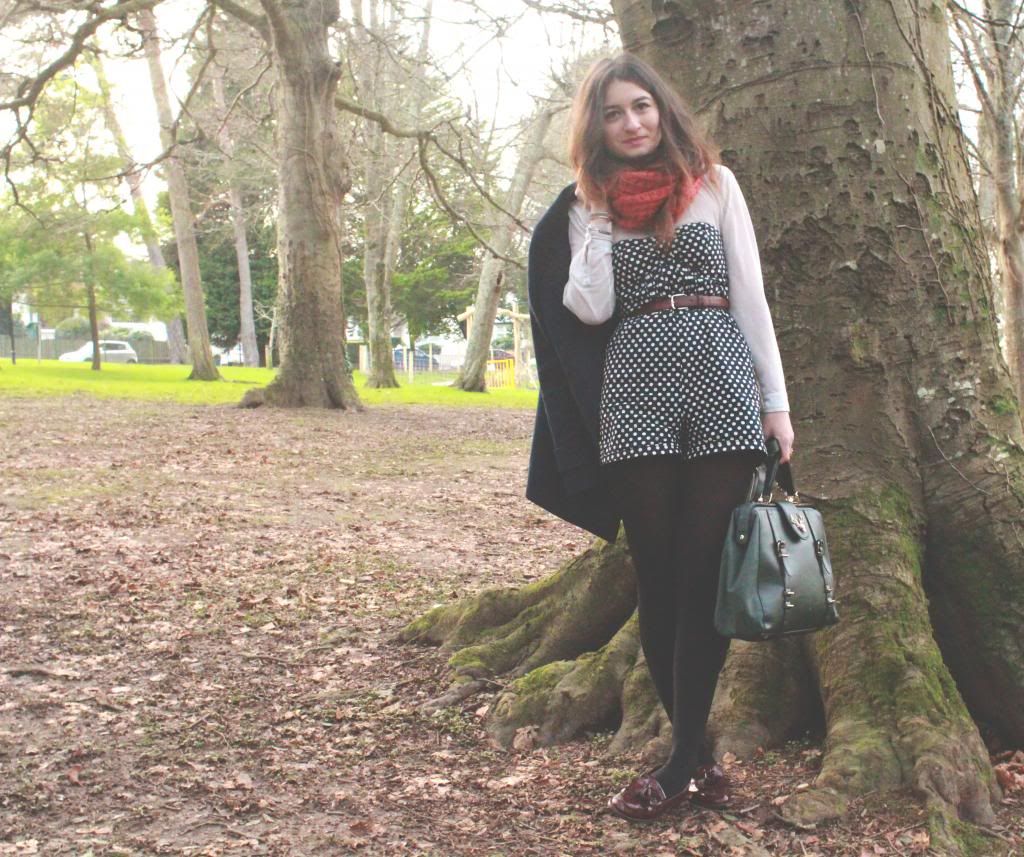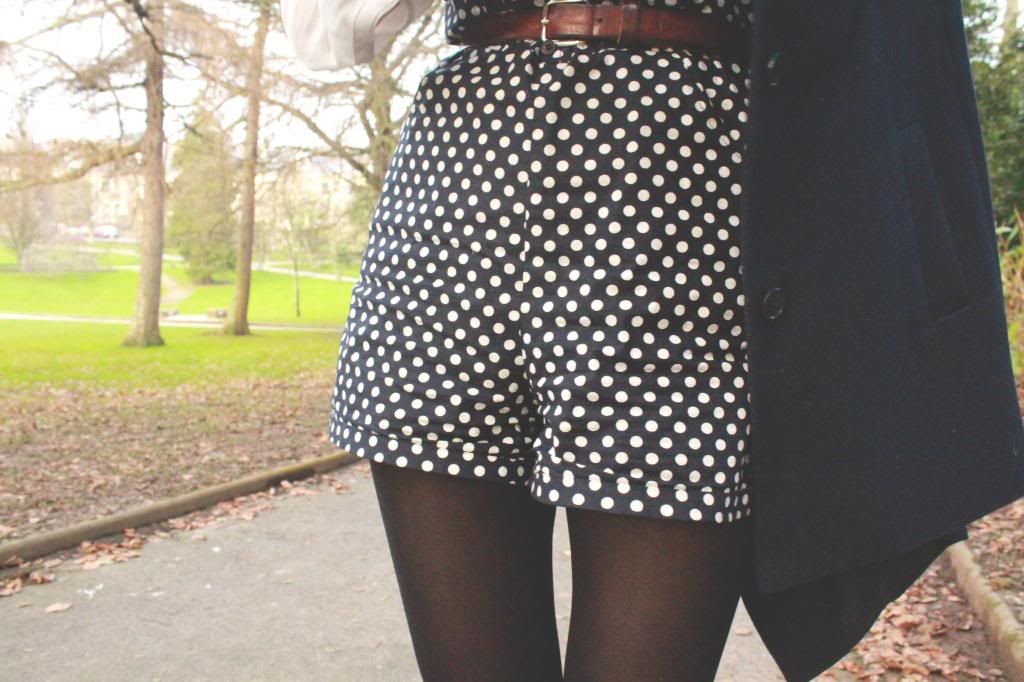 Sunday wanderings around a park in Falmouth with a cup of tea and a cookie in hand, bracing the icy and bitter winter wind.
I'm very sad to say that we have had no snowfall whatsoever here in Cornwall (apart from a little smattering last night), and there's nothing more I would love right now other than the dreary rain we've had this week! But that's okay, because today surprised us by being beautifully sunny and crisp. I thought I was pretty prepared for the bitter cold with my scarf and mittens, but I really didn't anticipate just how freezing it really was, but then it sort of was my own fault wearing only a flimsy shirt and pair of thin tights.
As I handed in 6,000 words last week (two essays and one module now completed!) i've spent this weekend being completely and utterly lazy and just basking in a little bit of limited freedom. Me and Alessio ventured into town for lunch at Fuel, sweets (milk bottles for me!), and a spot of perusing around the shops. To be honest, just to be able to get out of the house and my bedroom for a couple of hours was all I needed, after the amount of stress and panic my two essays brought me. I always find that the most exciting things around deadline time are food and counting down the amount of words left to write, exciting life over here!
My outfit probably wasn't the best decision i've ever made, but after two weeks indoors spent seated at my desk, I was looking forward to wearing something other than leggings or a onesie. I've had this playsuit for a couple of years now, but only ever tend to wear it at night because it's a little revealing, so I wore it with a simple white shirt and I really love how different it looks. I'm also probably a little bit too in love with my new mittens that my mum and dad bought me for Christmas, they're so cozy and furry inside, and I don't really ever want to take them off, if only I could learn to type or write with them on!
I don't know if it's too noticeable, but my photo's are a little bit different in this post and a bit closer to how I want them to be (even if it does involve silly posing in front of lots of strangers!), but they're not as clear as I wanted them to be, any idea why?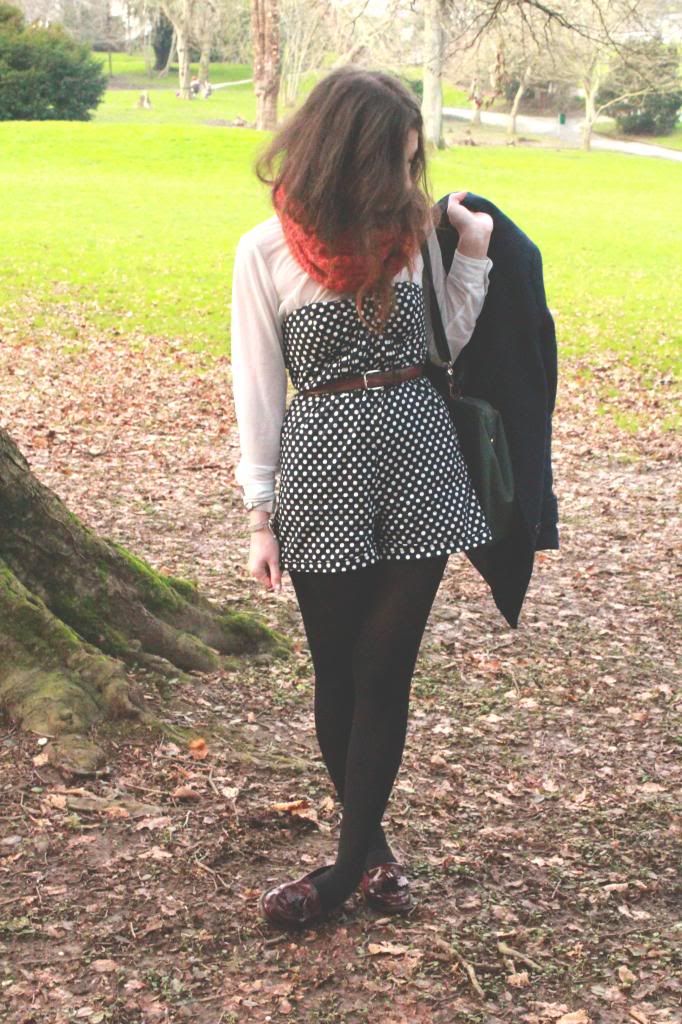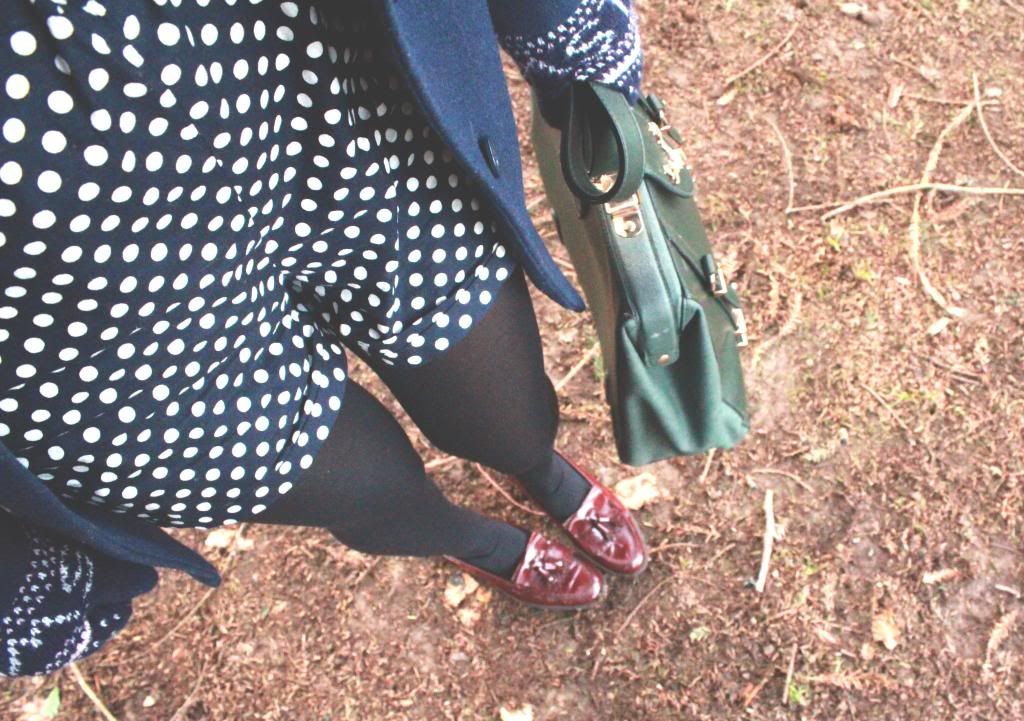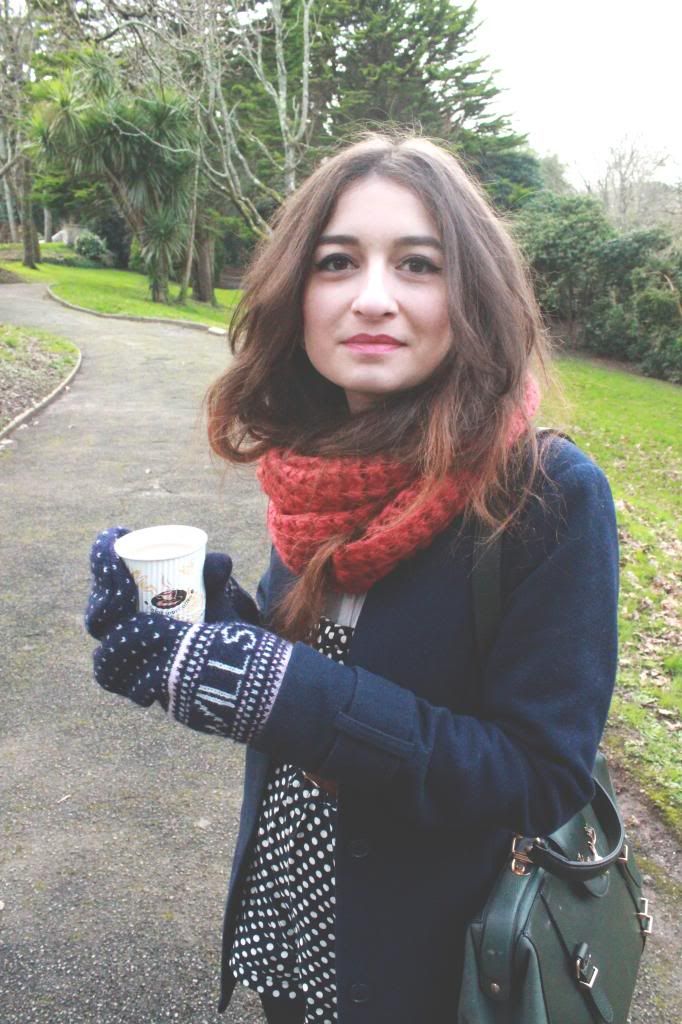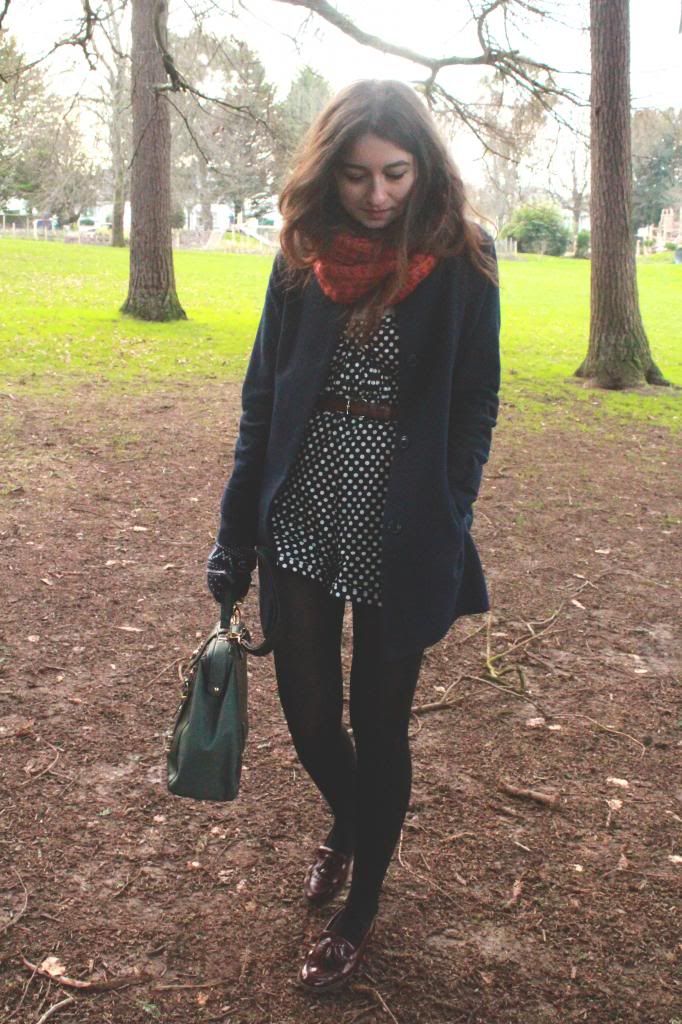 Polka-dot Playsuit: Urban Outfitters
Loafers: Russell & Bromley
Bag: Accessorize
Have you all had snow where you are? If you have any winter white posts send me the links, I'd love to have a look, even if they would make me very jealous! Hope you had a lovely (and white) weekend!
Love, Charlestown xoxo.