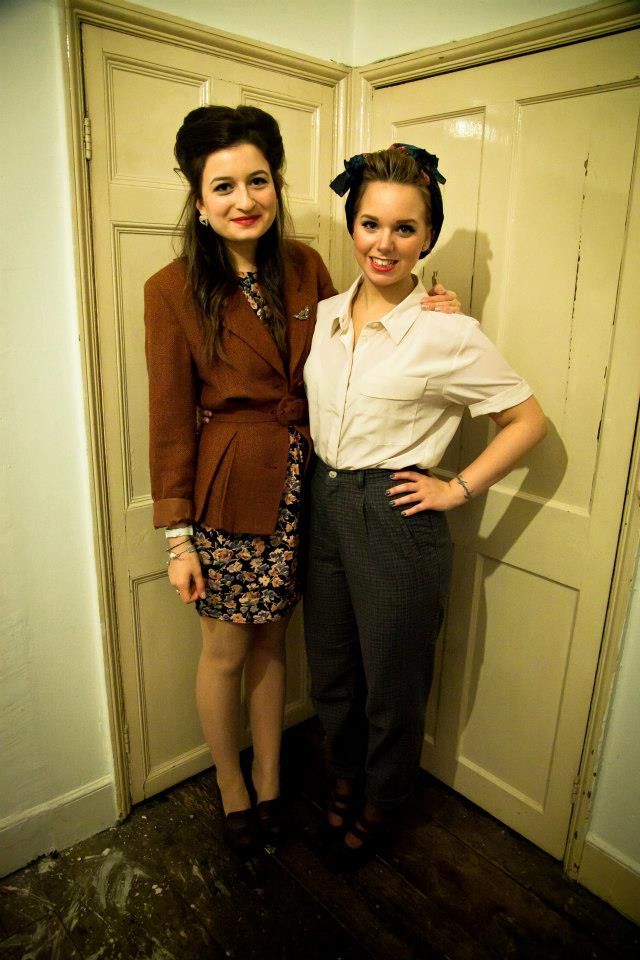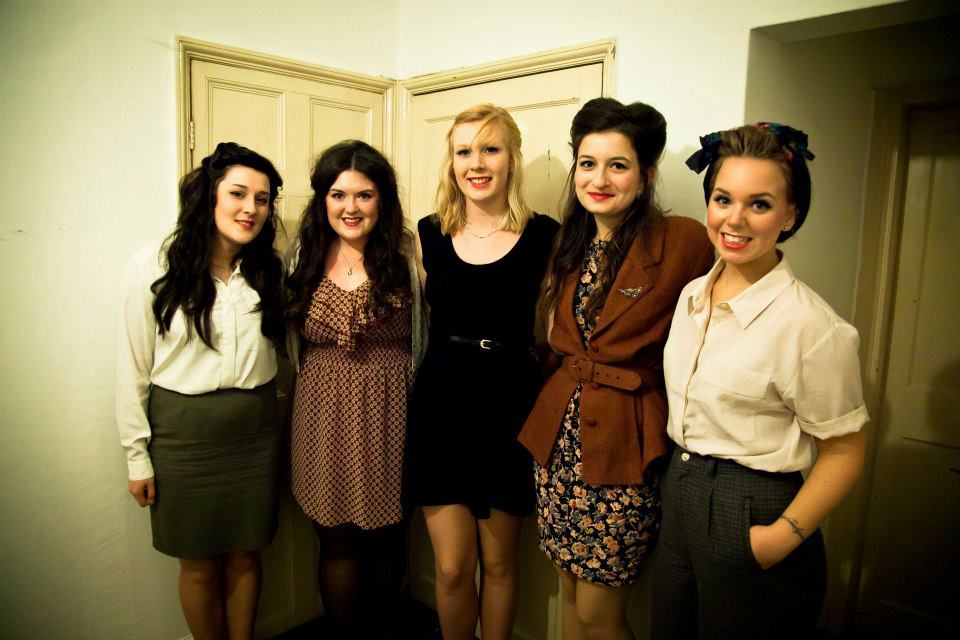 Platform Loafers: Primark (old)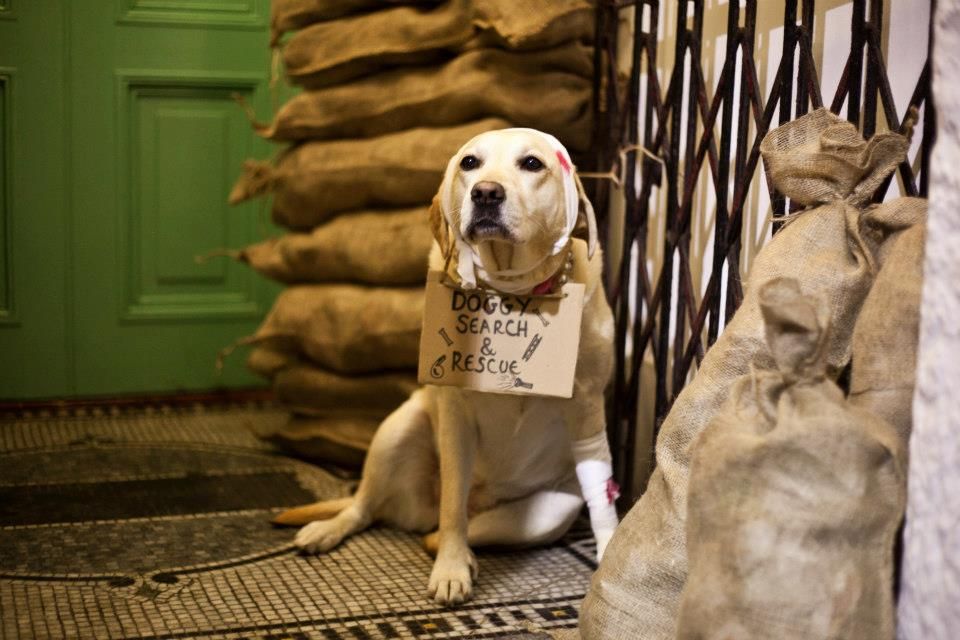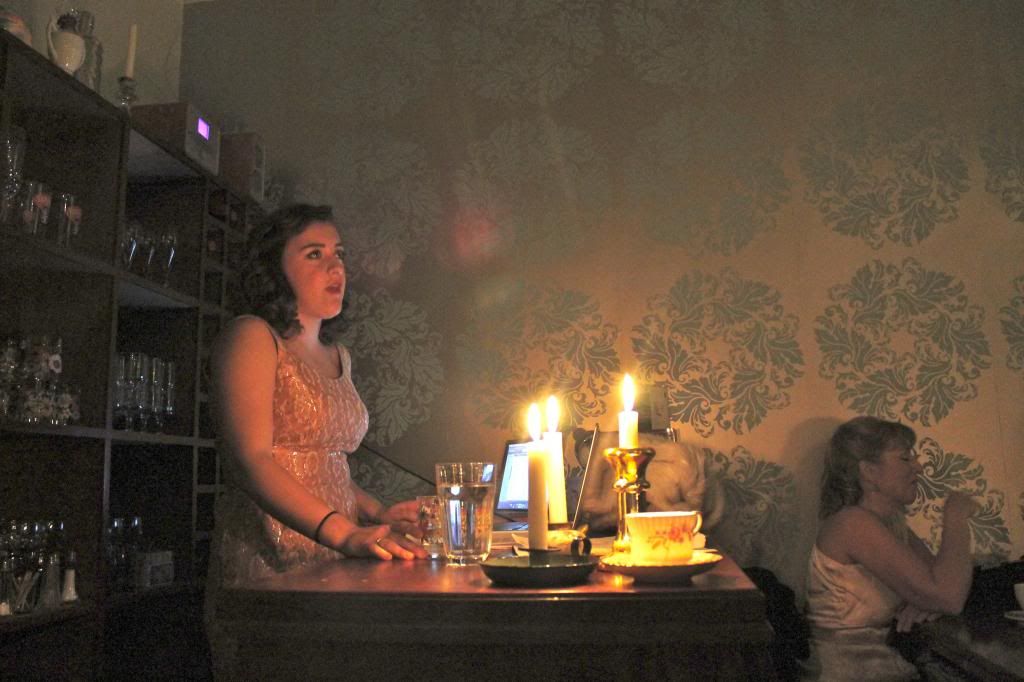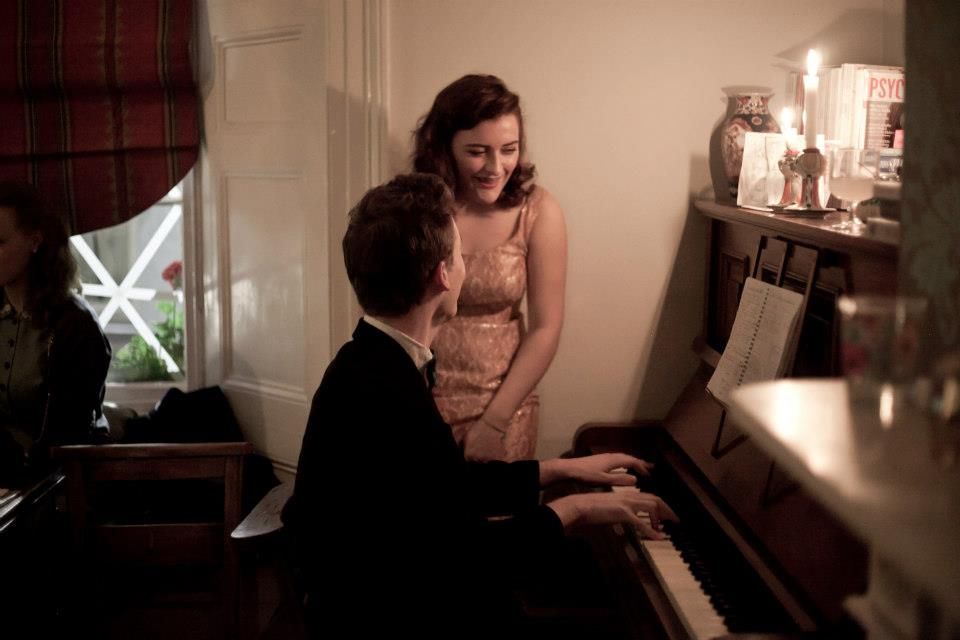 Blitz Night at Dolly's!
A couple of weeks ago I marched back to the 1940's and became a Wartime troop entertainer for Blitz Night at Dolly's Tearoom in town. I put on my tea dress, 1940's power shoulder woollen jacket & seamed tights, and made my best attempt at victory rolls. It took a lot of panicking, sweat and tears, but I just about managed to get my hair to stay up and somewhat resemble the epitome of forties hair fashion (only with the help of about half a bottle of hairspray though..). If I had a bit more patience, and wasn't so useless with a curling tong, I would have victory rolls all the time, but then the forties are one of my favourite eras for fashion and if I had it my way, we would all dress like that today. But anyway, it was really nice to just dress up for the night, being able to just forget about the pile of books and articles waiting for me at home. The decorations in Dolly's itself just made the night even better, with blackout windows, dimmed lights and candles, sandbags outside, and even Hebe (the tearoom's resident dog with a penchant for a pearl necklace) was dressed up as an evacuee! We were welcomed with cocktails and wartime entertainment, think a chipper piano player/crooner and a singer with a voice to rival Vera Lynn! Being close to Remembrance Day, and with the night ending with sing-alongs, including 'We'll meet again' and 'Land of Hope and Glory', it was a really lovely and different way to honour those who fought for us and lost their lives during the Wars. Thank you Dolly's Tearoom for a lovely, and really memorable, night out!!
As i'm writing this I am in my usual work get-up; leggings, fox socks
(which I can't stop staring at)
and a messy bun, and I'm onto my third cup of tea (oops). But this work will be overcome today, especially as i'm going out dressed as a Bond Girl for a Martini/Bond Night tonight! I'm going to attempt to emulate Miss Moneypenny, with a beehive, flicked eyeliner and a matching two-piece suit. What do you think, if all else fails there's always Goldfinger's all-gold girl, that would be a sight for sore eyes ha! What's your favourite era for fancy dress? Hope you all have a lovely Friday evening!