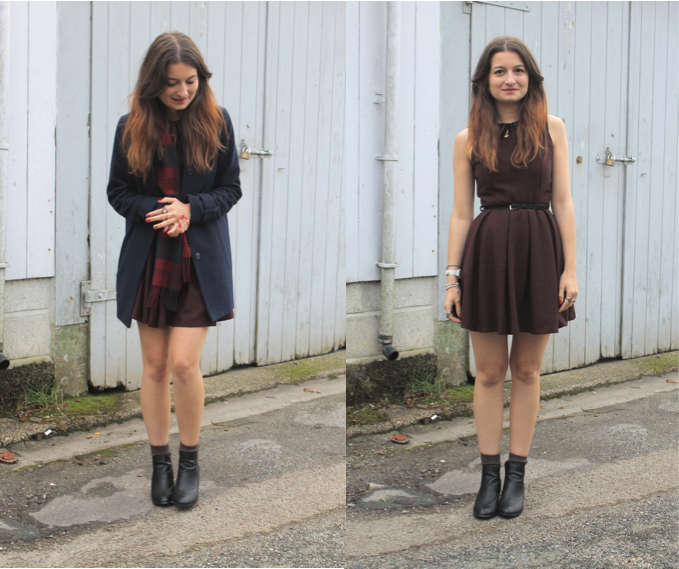 Tweed, Velvet Collar Dress: Primark
Chelsea Boots: River Island
Tartan Scarf: Edinburgh Woollen Mill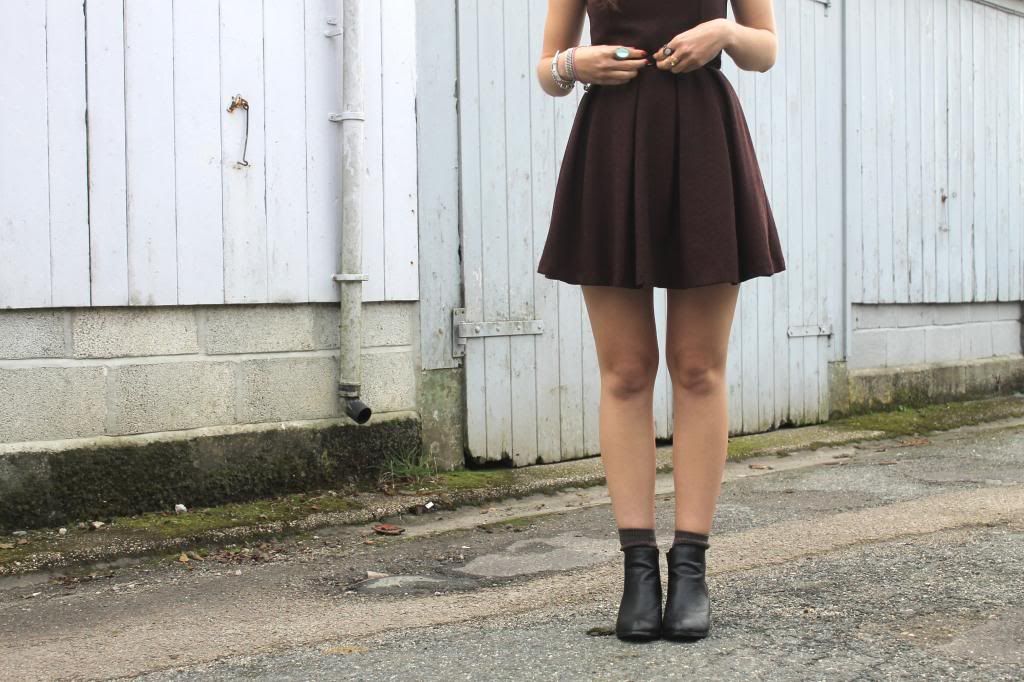 Autumn is well and truly here, and i'm much happier because of it. Today was one of those sunny, but crisp autumn days that are rare, but that makes them extra special when they do occur. I've had a pretty laid back couple of days, with a deadline on the Thursday just gone I let myself have the weekend away from work. On Saturday we held a 'Meet & Greet' event for the members of the Tea Society in our local, lovely tearoom, (that I tend to mention a lot!) Dolly's. We really didn't expect to see the number of people that turned up, not only was it a surprise, it was really lovely to know that there were lots of people genuinely interested in the society. But then, everyone loves tea and cake, right? I know I certainly do.
This dress is another find from Primark, (they're doing it right this season!). I really need to stop wearing skater dresses so much, I raided my wardrobe the other day, pining for a more androgynous outfit but failed. I feel like I look like a child a lot of the time, and sometimes (just sometimes) I don't want to! But then again, I'm really not so good at mismatching pieces of an outfit with others, I need Olivia's help!
Ooh la la, I have just noticed that I've got 700 lovely blog readers out there! Wow, thank you so much to all of you that take the time to read, comment and even follow my ramblings on this little blog. I still find it strange that people other than me and my family read it, so thank you!
How was your weekend, have you been doing any autumnal things? I really want to find a local farmers market to source a pumpkin, or a really good hot chocolate and toffee apple. If you know of anywhere that sound's similar in Cornwall, please let me know!
P.S have you entered my giveaway with Olive and Frank below?