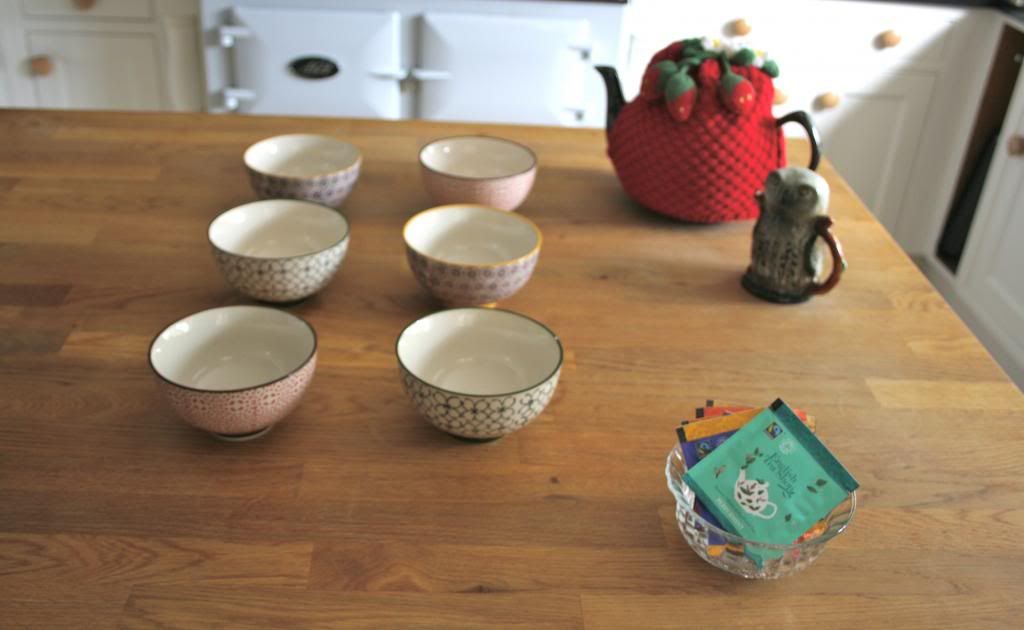 I don't know about you, (well, it probably is only just me), but I love looking at other people's food. I realise that sounds pretty weird, but I do enjoy reading (and let's face it, drooling) about favourite eateries, cakes and burgers etc, on any and every social media platform. If it is a blog post, I will bookmark it, an instagram and i'll screenshot and save it for later when I'm feeling peckish, ha. At the moment for me, it's all about the 'cronut', I must have one!
So I thought, as someone that loves nothing better than spending an hour or two trying out a new place to eat, or finding happiness simply in a lovely mug or china plate, why not share my favourite haunts and findings with others, as I'm sure there are plenty of other self-confessed foodies out there! Plus, it gives me a good excuse to finally visit all places that Kent and London have to offer which I am yet to visit. So first up...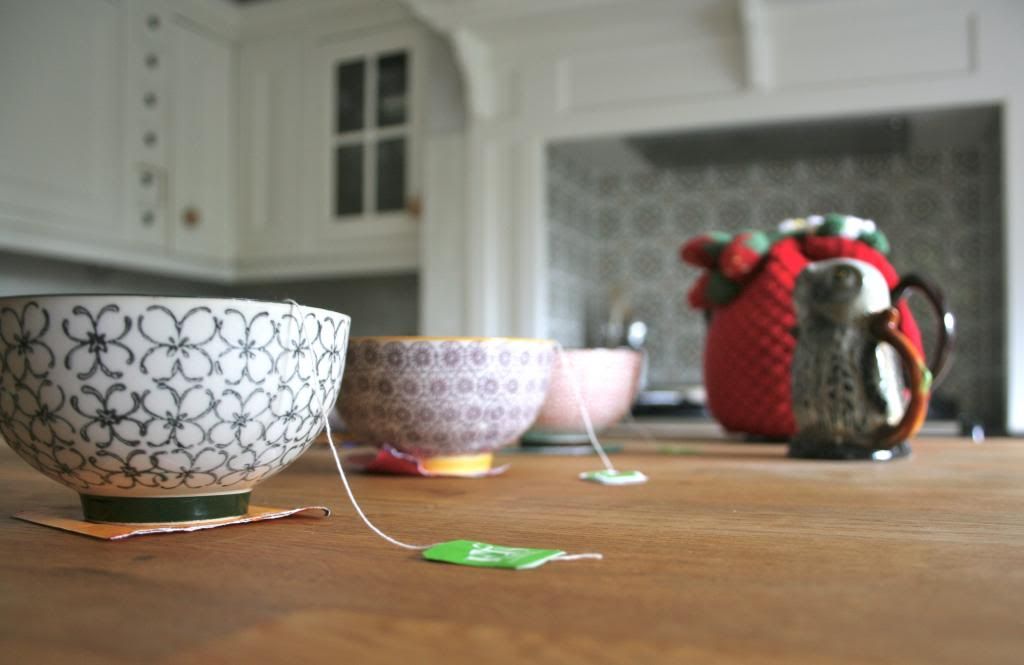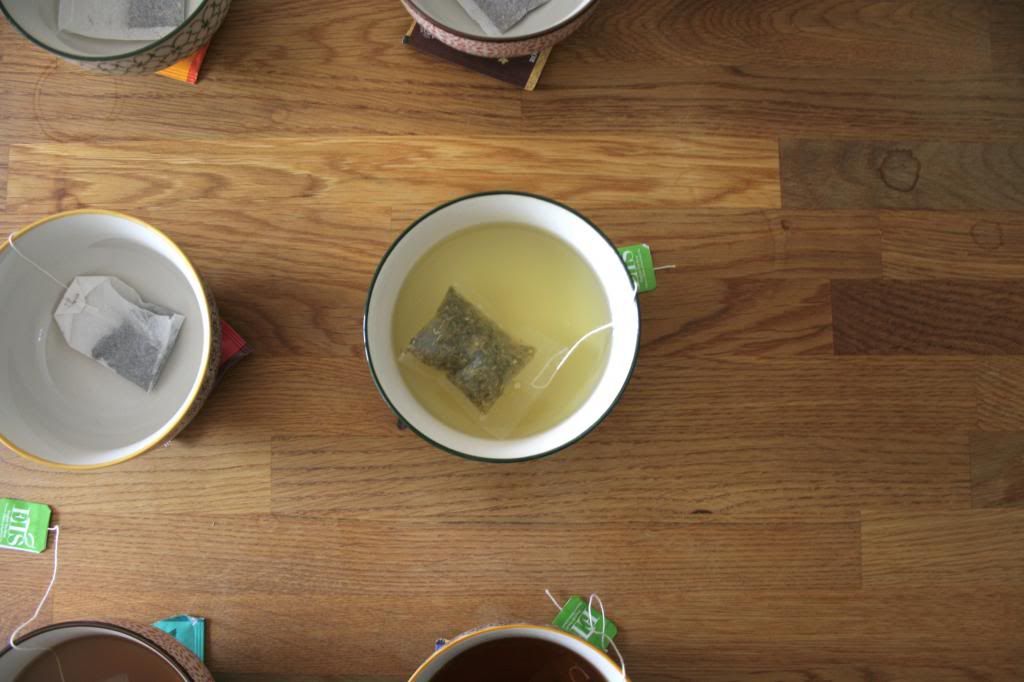 Tea.
Heaven in a cup, put simply. It's something that every Brit loves (I hope!) and, if like me, simply cannot do without. However, I've never really tried anything other than my beloved standard English Breakfast. 'Not even green tea?' I hear you gasp, I realise that there is so much more that tea has to offer, and it's only a teacup away. So when I received a selection of flavoured teas from The English Tea Shop from my aunt and uncle, I couldn't wait to put the kettle on, and share some of my new-found favourite tea flavours with you.
In the prettily detailed tin came a selection of six flavours:

Black Tea Chai

-

English Breakfast

-

Peppermint

-

Chocolate, Rooibos & Vanilla

-

Lemongrass, Ginger & Citrus

-

Earl Grey.
Now first off, I love fruit. Love, love, love it, so how bad could a fruit tea be?! But as refreshing
Lemongrass, Ginger & Citrus

is, I always find that fruit teas are never as tasty or fruity as they smell, maybe i'll stick to them when trying to be extra healthy or when ill...
Now

Peppermint

, bleugh. As badly as I wanted to love it, I'd much rather brush my teeth or have a chewing gum!
I was happily surprised with the
Chocolate, Rooibos & Vanilla

and
Black Tea Chai

, both not bland or too different from English Brekkie, but still interesting and a tasty alternative, especially as you can have both with or without milk. But then, if you're going to have a chocolate tea, you might as well go all out and have a hot chocolate, right?!
I have to admit that I will still be sticking to my good ol'
English Breakfast

with the occasional
Earl Grey

, as boring as that sounds! But there's just nothing better than a well-earned cup of tea after a day of work, or just before bed with lots of biscuits, and I think you will all agree!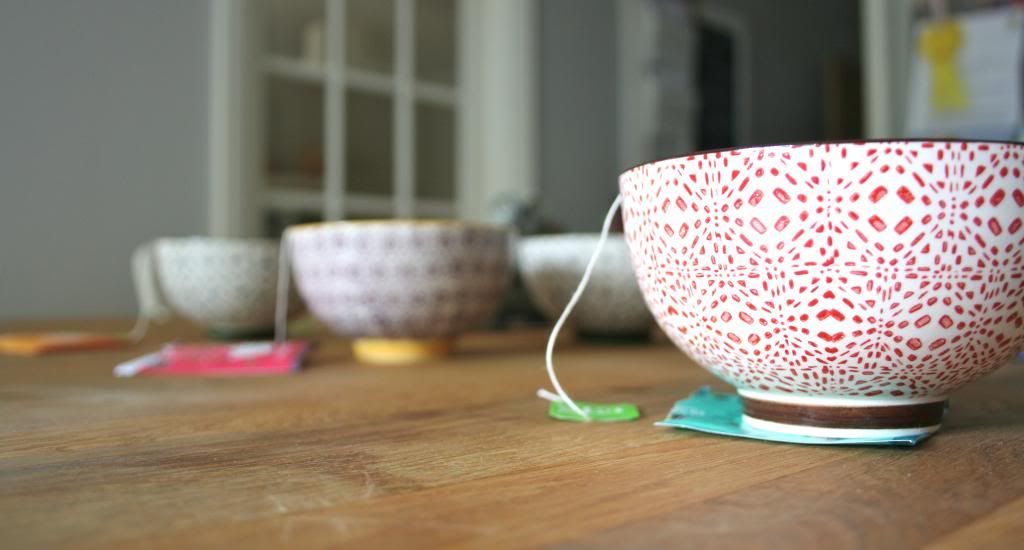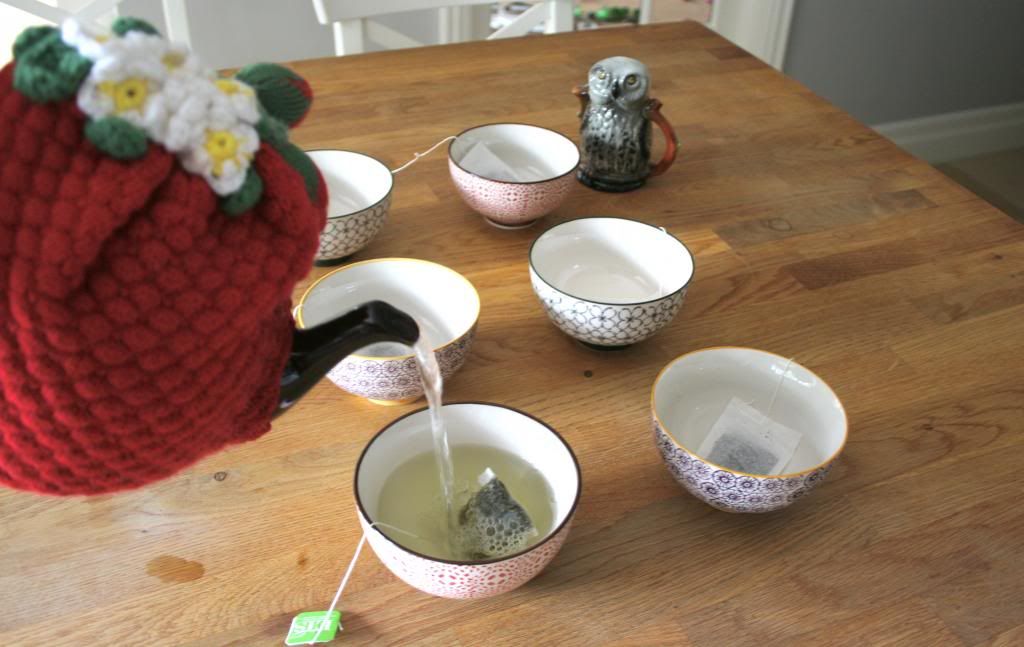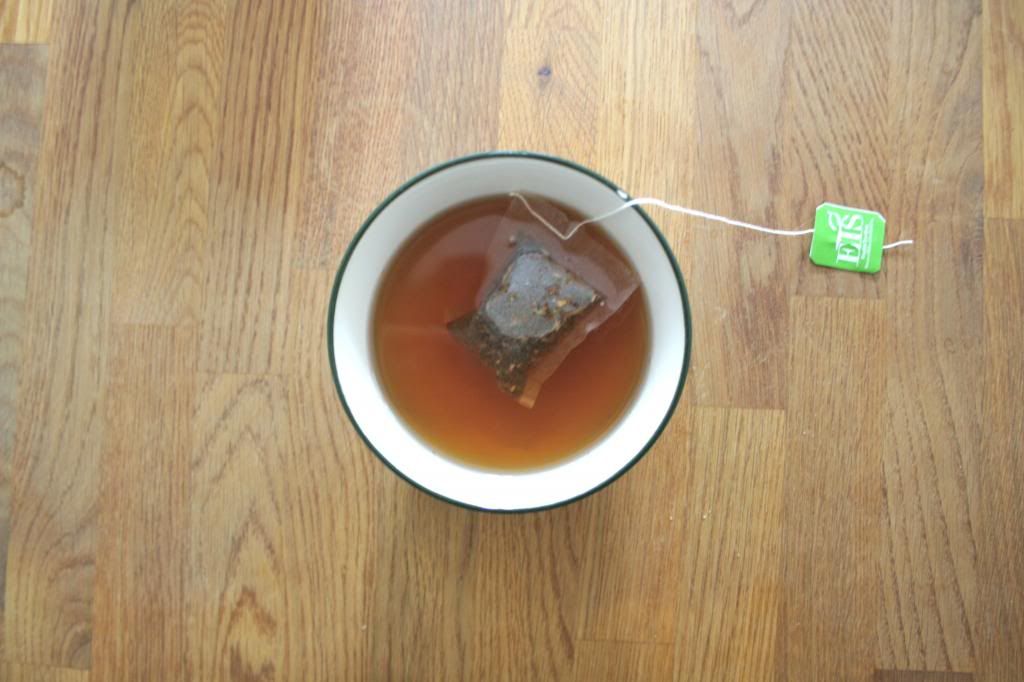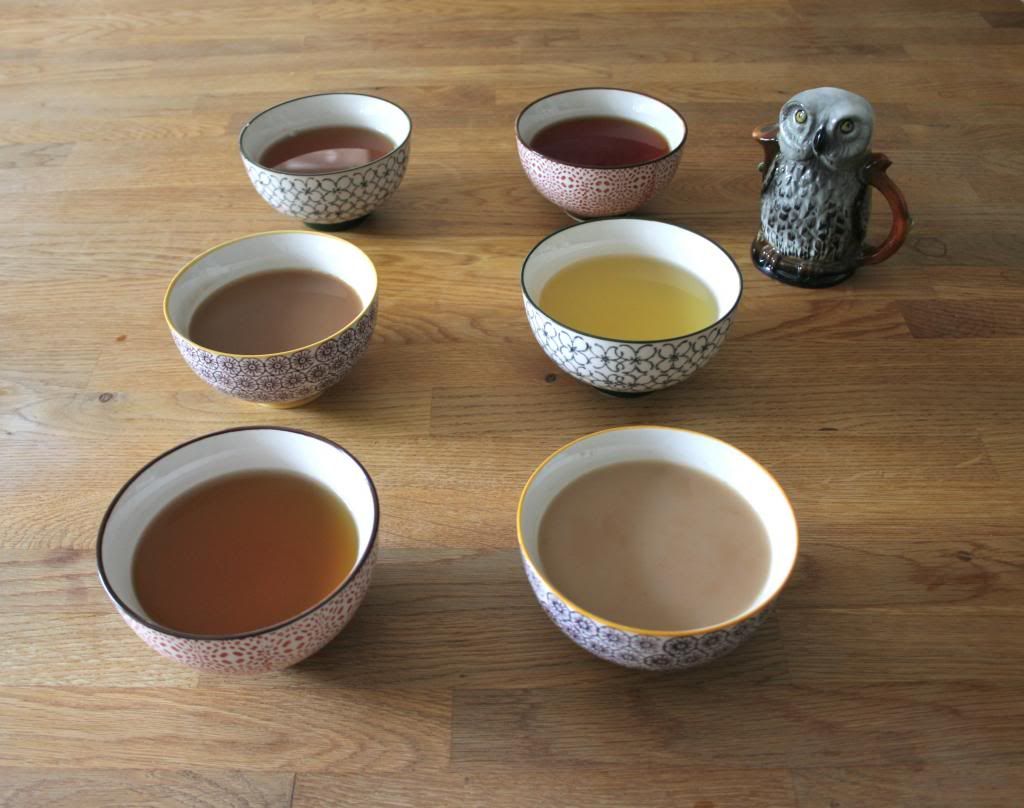 ♥
Teabags: The English Tea Shop
♥

Drinking Bowls: Gift
♥
Owl Milk Jug:
Antique shop in Sevenoaks