Something that features on my little New Years resolutions list in my head and just happens to be one of my favourite things, is travelling; whether it's venturing to a brand new city in an unfamiliar country, exploring a cove with lots of hidden nooks and crannies, traipsing around a historic town or just relaxing by a pool with a good book! There's so many parts of the world that I would love to see, and they're all places I've never been to before, BUT a lot of them would just be very unrealistic/unattainable right now, so I thought I'd put together a blog post of my three top travel destinations that I could potentially visit this year and with the costs attached!
Tulips have long been iconically 'Amsterdam', ever since they were first planted by Carolus Clusius, the Head Botanist at local University of Leiden in 1593. Even now Dutch tulip growers dominate the market with 4.23 billion tulip bulbs produced each year! I'd love to visit the Amsterdam Tulip Museum to delve more into the horticultural history of Holland, and also explore the Keukenhof, which is the world's largest flower gardens!
Moving on from flowers, I've heard through the grapevine (or more like stalking Liv's insta's and posts) that it's not only a beautiful city, but one that's also filled with really quirky shops and pretty places to eat. Sounds like the perfect city for me!
And after all that, it's even filled with beautiful, iconic architecture and history. For as long as I can remember, I have always wanted to visit the Anne Frank House to truly see how she and her family lived for the 2 years during WW2. The house at Prinsengracht 263 contains a sobering exhibition all about the persecution of the Jews and it's something that I just couldn't miss seeing.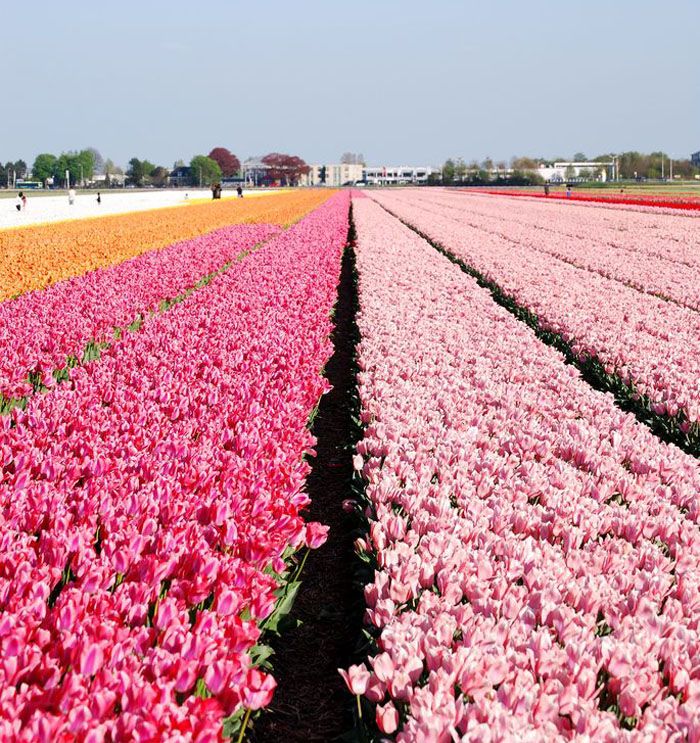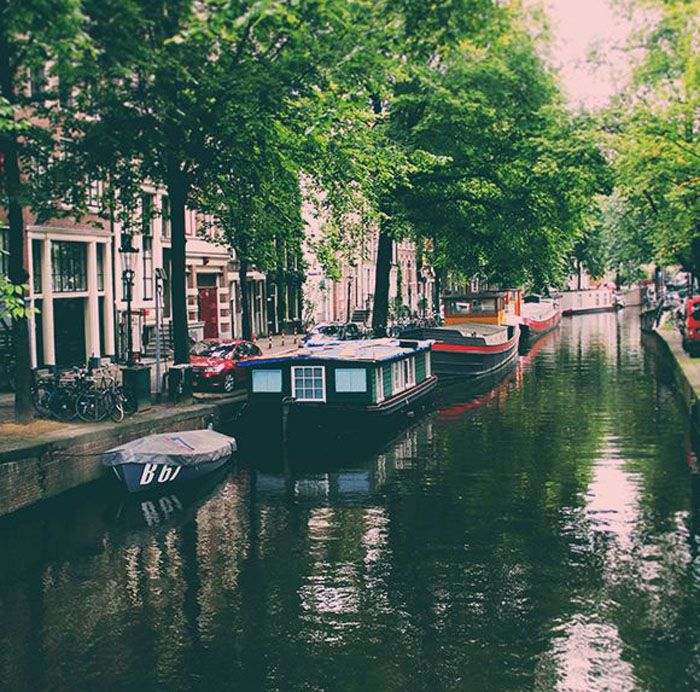 ♥ I love this website for all things Amsterdam: http://www.iamsterdam.com/en/visiting
Getting there
♥ You can get one way flights to Amsterdam from £28.99 each in May, from Easyjet
Staying there
♥ This airbnb B&B is from £44 a night, is right on the waterfront and looks really cute and homely inside!
♥ Hotel The Exchange has been designed so that every room is 'dressed like a model' - think 17th-century style ruffs and crazy 80s print jumpers! If, like me, you'd want to stay somewhere a little bit quirky, you can find lots more hotels that are just the ticket here
♥ Or why not go all Amsterdam-y and stay in a traditional houseboat?!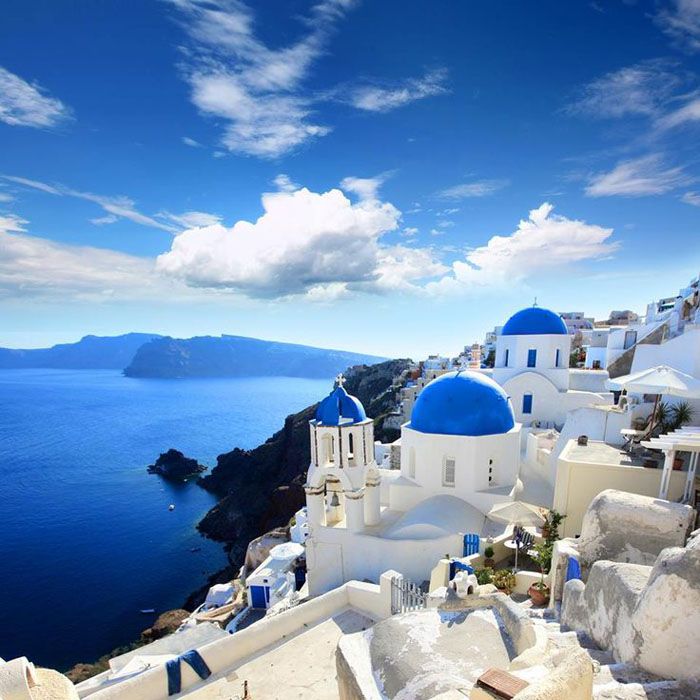 Santorini is seriously high up on my wish list of visits - the beautiful rolling hills covered with iconic white and blue houses, the deepest and clearest blue sea, fresh flowers and blossoms and, of course, greek food! I've only ever been to one other Greek island; Corfu, and I loved, loved, loved it so much and I'm visiting Paxos later this year, but Santorini has and probably always will be my dream destination (ever since I saw the Sisterhood of Travelling Pants - just me?), and I can just imagine waking up in an all white bedroom, chucking on a billowy white dress and meandering around the little streets whilst indulging on fresh fruit and lots of bread and jams!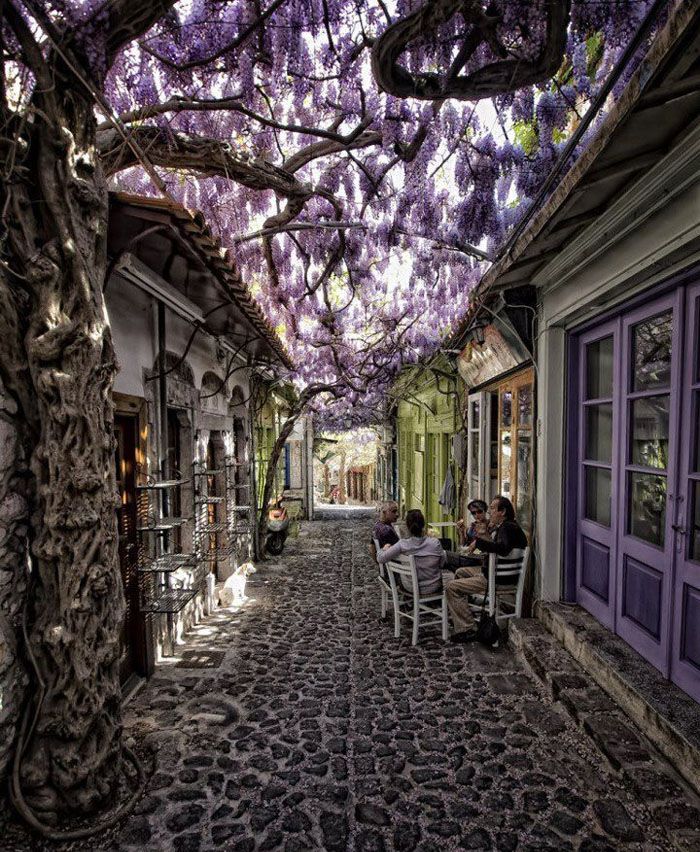 Links
♥ The Lonely Planet have a great all-rounder website, showcasing everything from the best things to do during the day, best restaurants and hotels to stay.
Getting there
♥ You can get one way flights to Santorini from £34.99, but that's in October, however the price doesn't increase too drastically if you're going in the height of summer!
Staying there
♥ I'm obsessed with this little villa - look at how white it is and the size of the balcony, for £88 per night!
♥ Hotels in Santorini are pretty pricey, but you can find affordable suites that are a bit more private!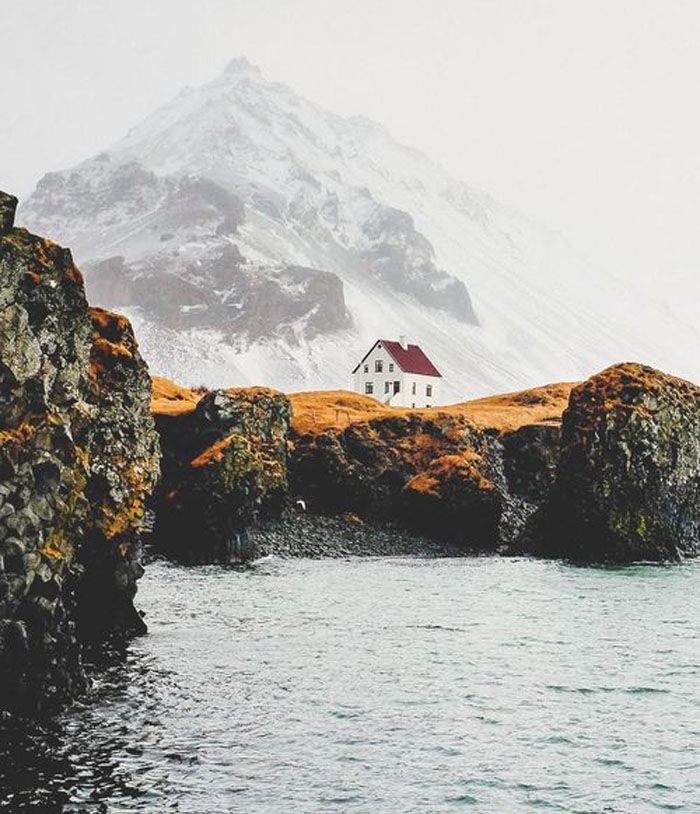 I was lucky enough to visit Iceland with the school quite a few years ago, and I remember vowing to myself that it wouldn't be long before I would be back - that was at least 6 years ago now! I can't quite remember every single thing we did but the beauty of the island is something I'll never forget. I love wild landscapes that are mountainous and filled with dark green forests as far as the eye can see - Iceland has all this as well as geysers, volcanoes, glaciers and lots of brightly coloured houses! And of course, you can't forget the heaven that is the Blue Lagoon. All in all, I just so badly want to go back and visit it for myself this time!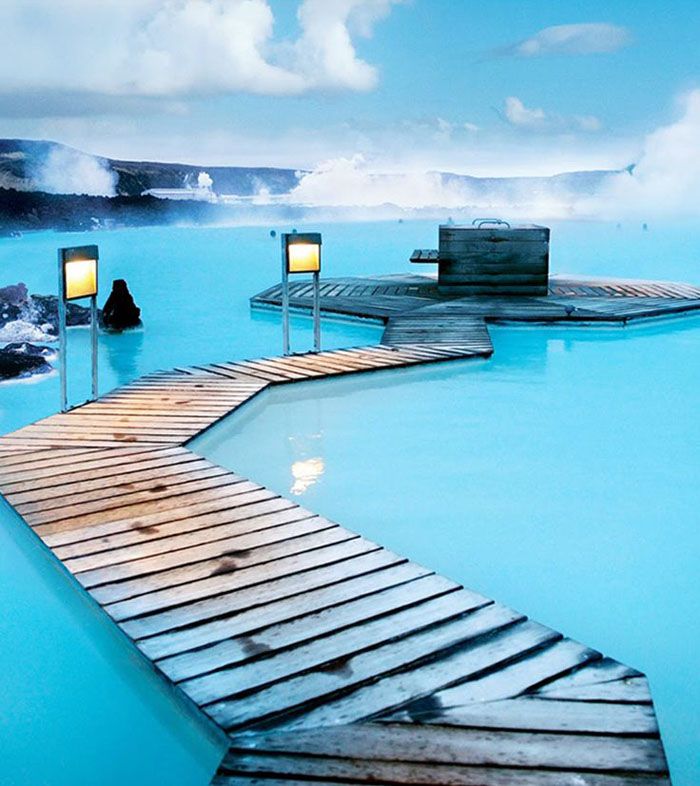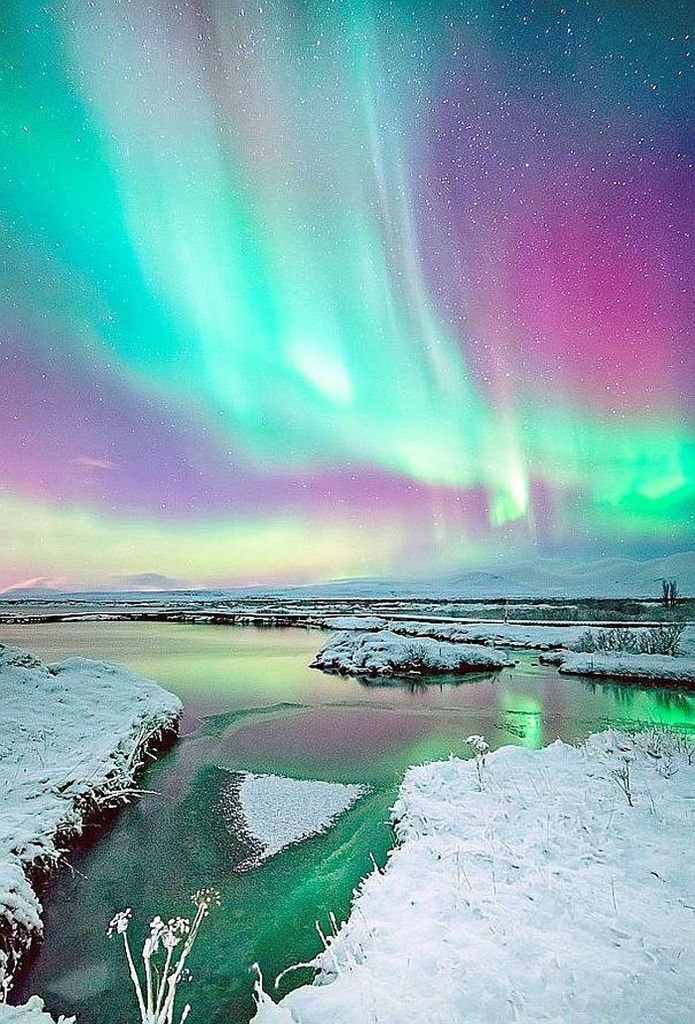 Links
♥ Seeing The Little Magpie's photos only made me want to go back even more! She's put an amazing series of posts together, from where to stay to the top things to do on your trip!
Getting there
♥ Flights are a little bit more expensive, with one way starting from around £50 with Easyjet
Staying there
♥ There's so many affordable rooms, B&Bs and private apartments on Airbnb, I especially love the look of this quirky apartment right in the centre of Reykjavík
• If you'd be looking for something a little bit more special, all of these hotels look truly unique!
Where would be on your travel bucketlist? If you've been to any of the three destinations above, please do let me know if there's any must-sees I've missed out on!