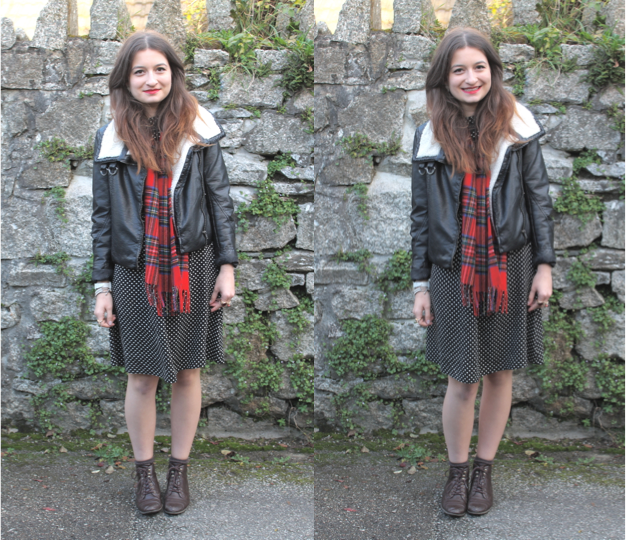 Polka-dot Midi Dress: Miss Selfridge
Scarf: Edinburgh Woollen Mill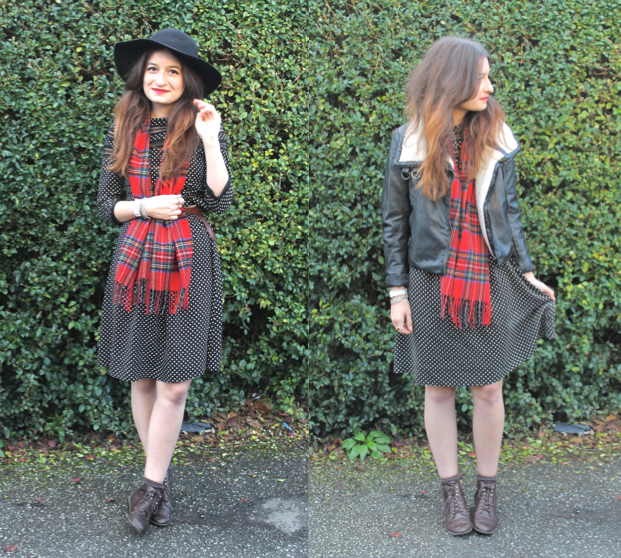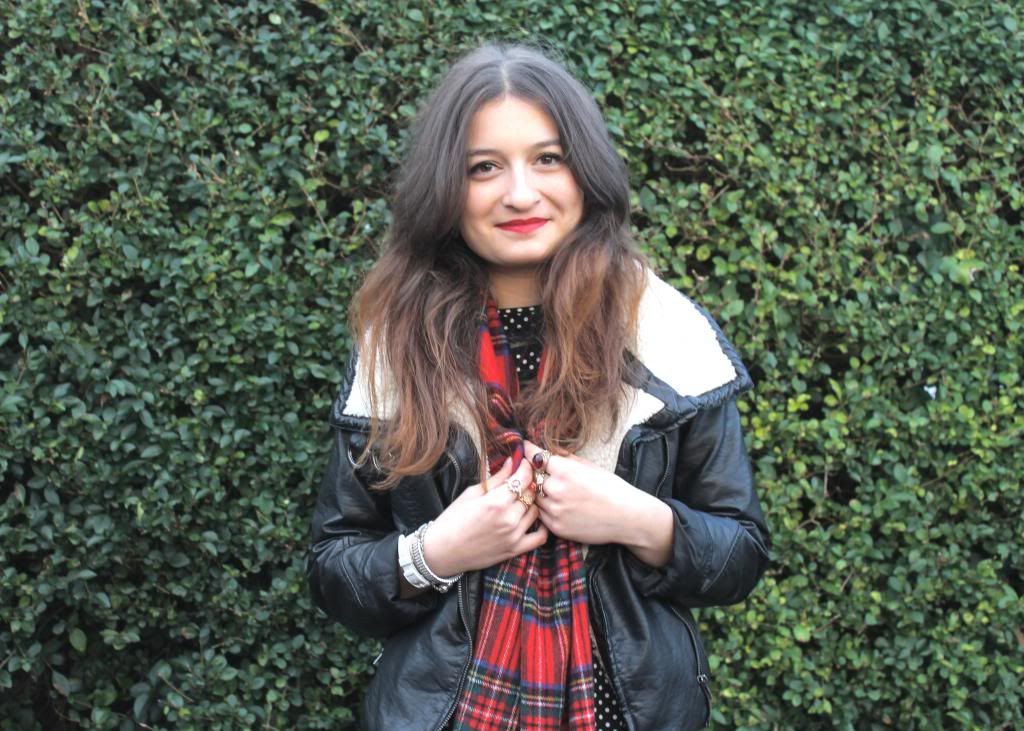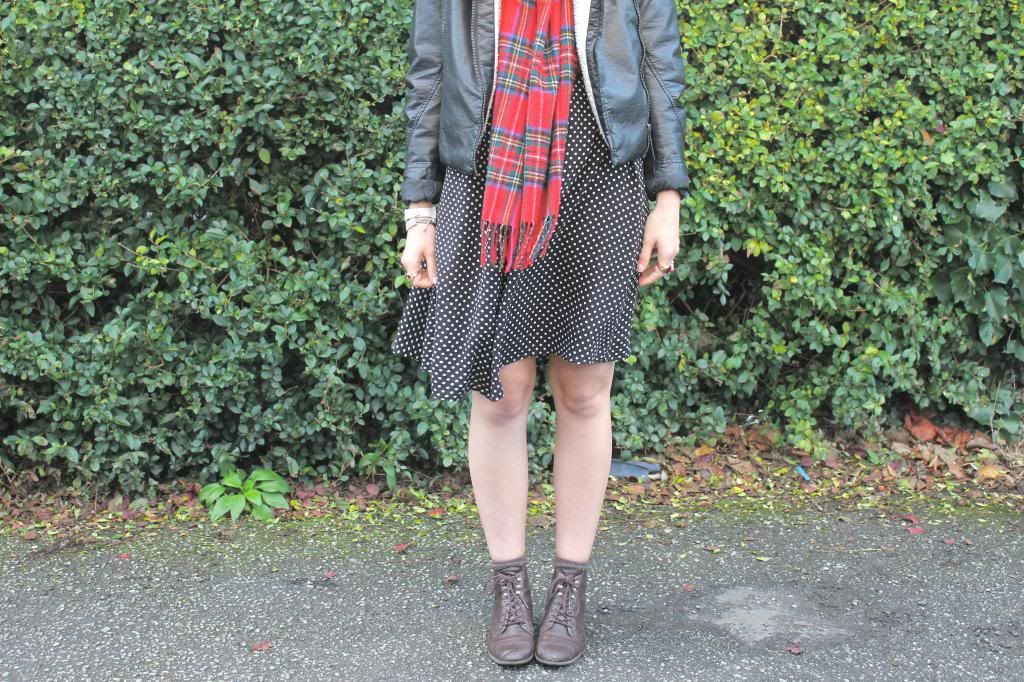 Polka Dots & Red Tartan;
Eek, I don't think that I am quite 100% sure about this outfit! Looking back at the images now, I really don't think the jacket, or the boots, look quite right. But oh well, I love the dress, and that's all that matters! I bought this dress at the end of Second Year from the a sale at Miss Selfridge, and as much as I love it, the length has put me off just a little, and as I tend to wear belts with everything it causes the skirt to hitch up and just look a bit silly. But it has really lovely lace detail (you can't really see it here), and of course, I love the polka dots. But I think next time i'll definitely wear it with a longer coat, one that doesn't make me look quite manly on the top half of my body, ha!
I've had a pretty good start to the weekend this morning, with a bacon sarnie and cup of tea for breakfast followed by a couple of hours lazing about in my room, to make up for a couple of stressful days that I've had this week. Thank you for the good lucks for my presentation, it went really well and a lot better than I thought, even if I did stumble over my words a few too many times. What are you all up to this weekend? Have any of you seen Twilight yet, me and my fellow 'twi-hard' (lame!) housemates are seeing it tomorrow, and I hear we are in for a treat!
P.S. Does anyone know if Cornwall feels the effects of the changing seasons a little later than the rest of the UK? I keep seeing blog posts filled with beautiful fallen leaves and autumnal hues, and I haven't seen a hint of it here! I want to be able to walk through a sea of leaves and throw them into the air, and be able to see all the pretty golden colours when I look out of my window at my desk. It's making me miss being at home even more, the village looks so beautiful during the Autumn. Please Cornwall, sort it out.