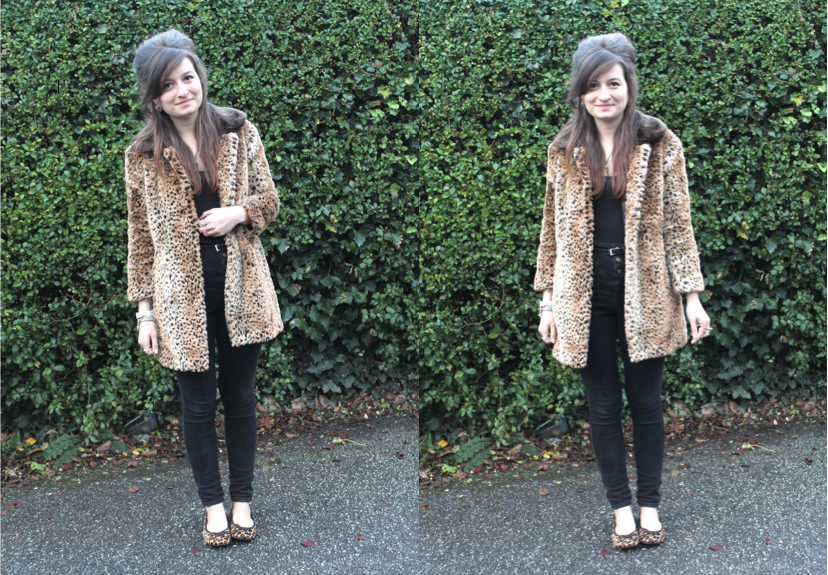 Leopard Print Coat: River Island
High-waist Jeans: Topshop
'Bad Bardot' Leopard Print Pumps: c/o Redfoot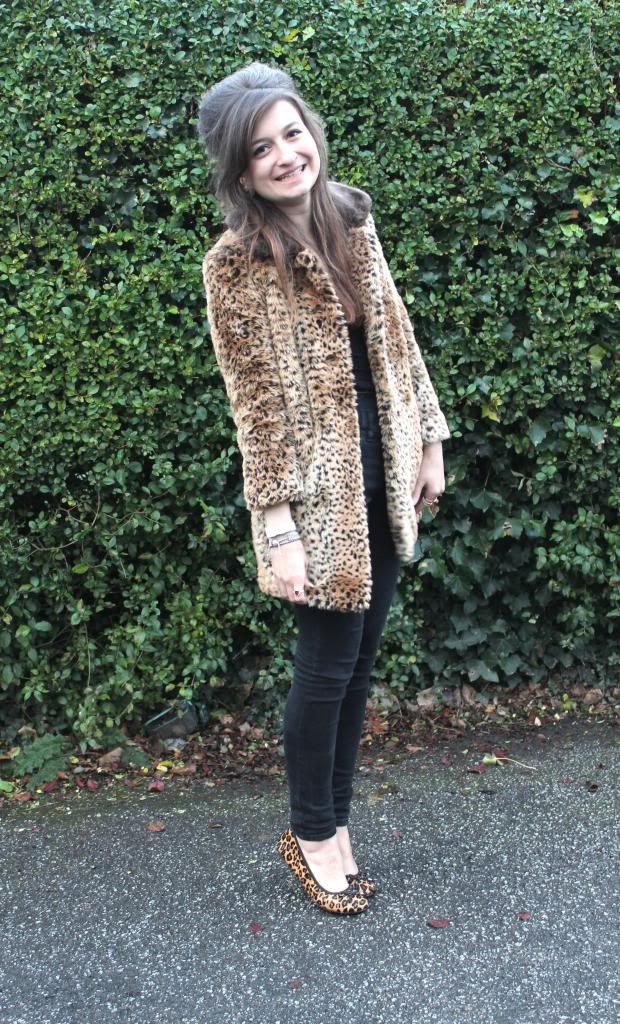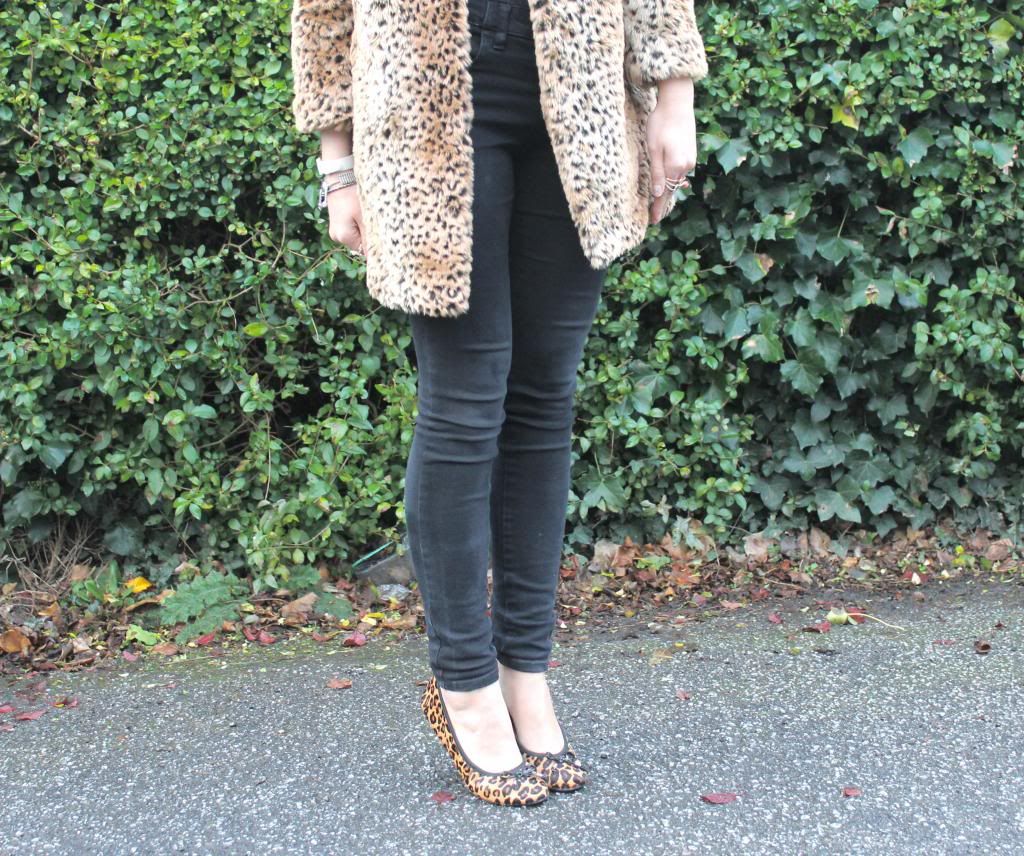 How have three weeks flown by so quickly?! I also can't quite believe that I have neglected my blog for such an amount of time, well, I suppose I sort of can. Since my last post life has been pretty hectic, what with Halloween parties, spending some much needed time at home for a couple of days, panicking about Uni work, dressing up as a wartime troop entertainer and avoiding photo's due to sporting a rather large (and colourful) bruise/lump on my arm after my first time giving blood. After a very relaxing weekend, with some pretty amazing food (including my first Roast in 3 months!) and seeing my first ever Bond film, i've decided to pull my socks up and get back into blogging.
I really, really love leopard print, particularly when it's featured in a sixties styled outfit, with lots of black, red lips and a beehive. So when Redfoot contacted me regarding their new a/w collection, I couldn't resist wearing their 'Bad Bardot' Leopard print pumps without harking back to the likes of Twiggy and Bardot (of course!) with a beehive and lots of black. As the print isn't too OTT, they make a plain outfit a little special, and i'm going to be brave and pair them with clashing prints as well. Eek!
Redfoot are holding a competition at the moment for bloggers, with a chance to win £200 worth of vouchers and a chance to style your own photo-shoot, so take a peek! I know i'll definitely be entering!
P.S. I have a very exciting interview coming up on my blog, from a very stylish lady
who is on television quite a lot!
Right, better get back to my evening of reading for a presentation I have coming up this week, cue a panicky Charlie.
Love, Charlestown xoxo.