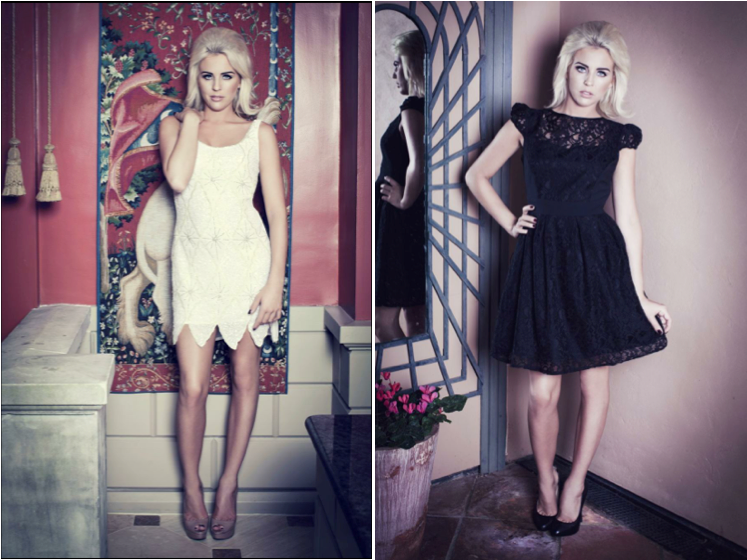 I'm not sure if you know by now, but I am an avid fan of The Only Way is Essex. I'm not usually one for reality television programmes, but I can't help but watch TOWIE without enjoying a giggle or two, I have also learnt quite a few words to add to my vocabulary! Whatever? No really! I also find myself wishing that I could walk around in heels or wedges down the high street, or even at the beach (how do they do it?!), without keeling over after an hour. With most of the girls showcasing their glamourous, sparkly, bodycon outfits, and let's not lie, stereotypical Essex look, Lydia Rose Bright stands out with her classic and vintage style. I always look forward to seeing how she styles her latest high-street pieces in a classic/vintage way, never failing with a pair of killer heels, and she always seems to be ahead of the rest of us with pieces from upcoming brands, like Virgo's Lounge.
With her first ever Autumn/Winter collection being released this month, featuring limited edition vintage-style dresses, (think lace, glitter and timeless glamour!), I couldn't wait to feast my eyes on the pieces. So when I was able to have a little chat with her about the collection, I was eager to find out about what inspired her designs!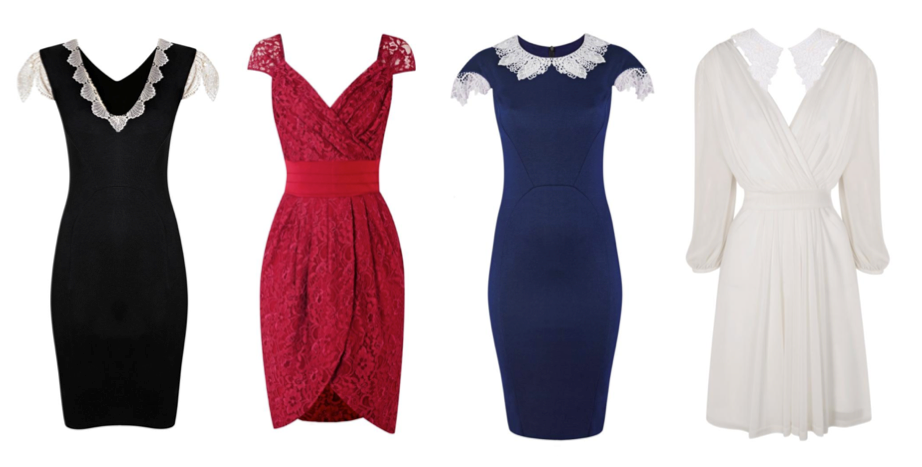 What was the inspiration behind your new A/W collection?
As this is my first collection, I wanted it to reflect the eras of style that I love, and my own signature style. I wanted it to have the glamour of the 1950s, and there's also a bit of Gatsby-esque 1920s referencing in there . I've also taken a lot of time to research trends, to bring everything up to date, and make sure the shapes are contemporary and wearable. Actual vintage can often come in weird shapes and sizes.
What's your favourite piece in the collection?
It's difficult to choose one, but I do love the Elizabeth dress –
a burgundy lace piece with tulip shaped skirt and off-the-shoulder detail.
I love the colour for winter and it's so sophisticated and feminine.
When did you first become interested in fashion?
There isn't really a certain time that stands out. Fashion's in my family so it's pretty much in the genes!
My Mum was in fashion, my Nan, and my Aunt – in buying and design – so we've always talked about and loved fashion.
Describe the perfect girl for your collection?
Olivia Palermo. Someone who likes to look glam at all times,
but keeps it sophisticated with subtle trend references.
What is your favourite decade for fashion?
Easy, 1950s!
Marilyn Monroe! Love everything about her;
I've been copying her style since I was 13!
How would you describe your style in three words?
Feminine, elegant and erm, vintage!
What's your favourite go-to outfit?
Probably a Little Black Dress and heels.
Looks good by day or night. Whatever I'm doing, I always like to dress up!
Can you recommend the best places to find vintage?
East London is amazing – Brick Lane.
Beyond Retro's warehouse on Cheshire Street is a must!
What's your favourite high street store to visit for the best pieces?
I love Miss Selfridge as they do good vintage interpretations.
New Look for basics, Lipsy for some of their newer pieces
and finally, are there any upcoming brands that you've got your eyes on?
There's a cool brand called Virgo's Lounge that I like!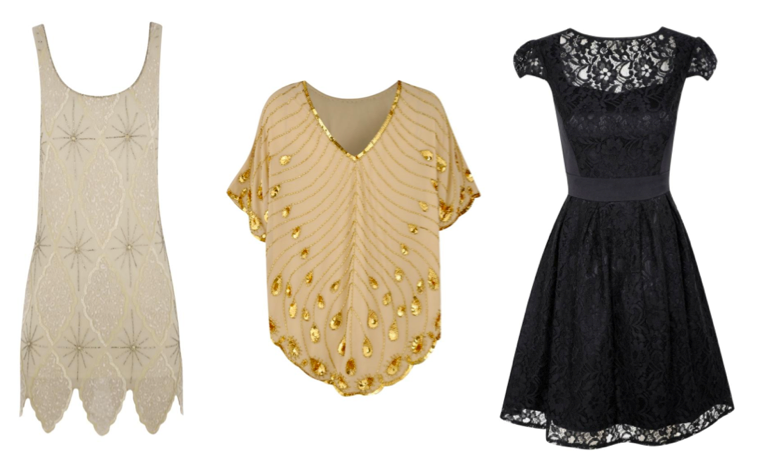 I'm so in love with this collection, and I think i'm definitely going to have to get my hands on the white flapper style dress, perfect for Christmas! Thank you Lydia!
The Lydia Rose Bright Limited Edition launches today and you can find her pieces at
Lipstick Boutique
,
New Look
,
Lipsy
,
Very
and
B

ella Sorella Boutique
.
I hoped you enjoyed the first ever interview on my little blog, I'd love to do some more in the future!