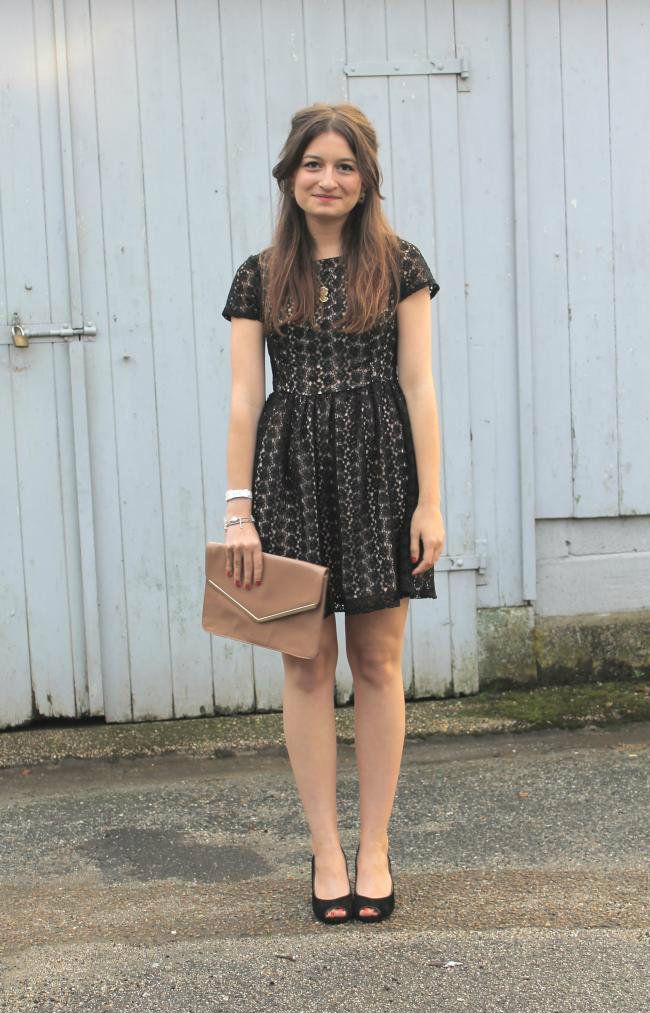 Crochet Dress: Topshop ~ Glitter Heels: Topshop ~ Patent Clutch: New Look ~ Pendant: Gift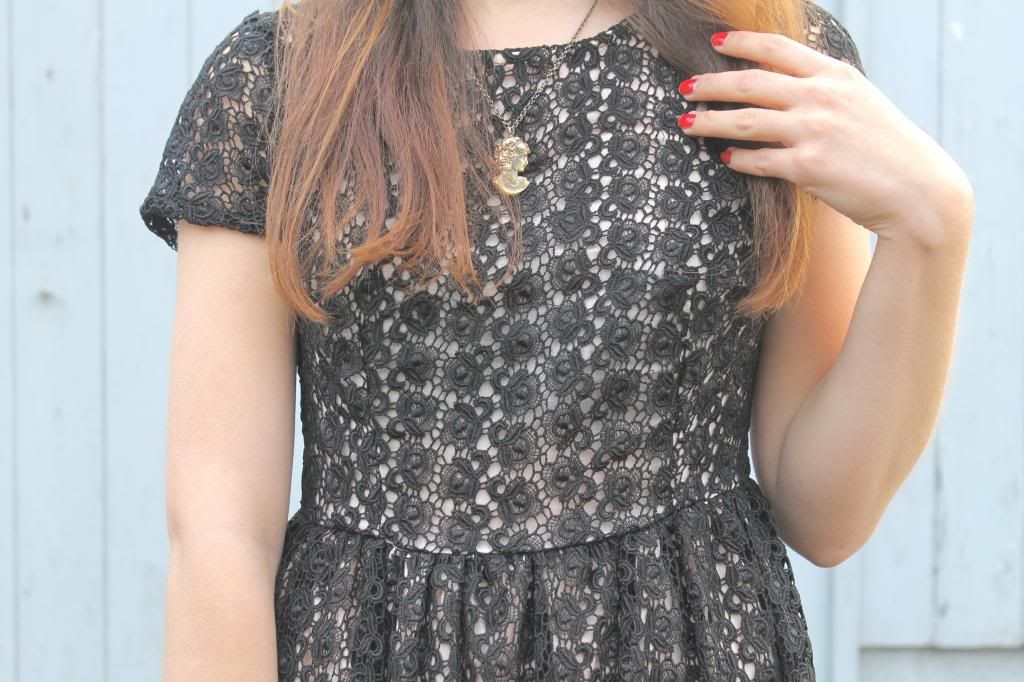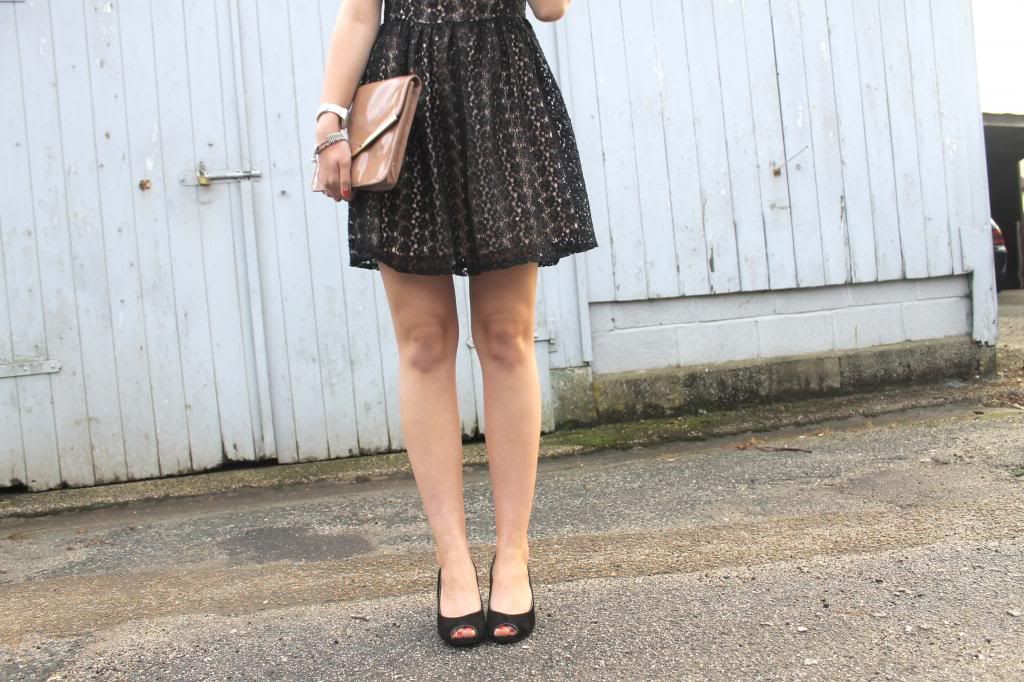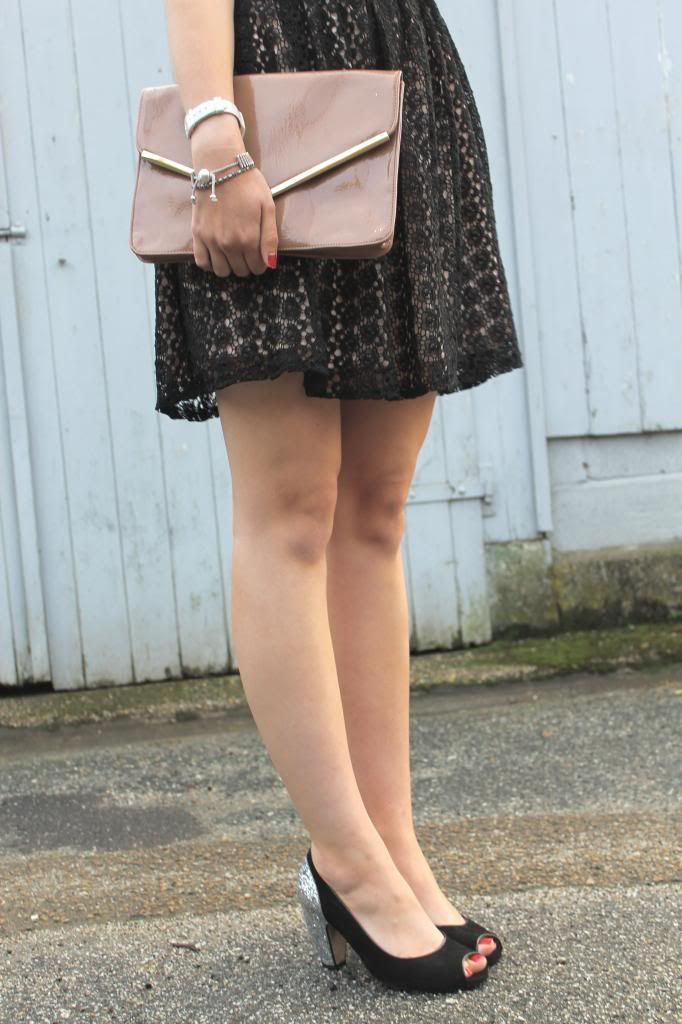 Fifties Crochet Dress & Dorothy Shoes;
Last Thursday I went to my first ever Cosmo Blog Awards. I was nominated for the Next Newcomer Award, (thank you so, so much if you voted for me, I had an amazing night!), and even though I didn't win I had such a good time. It was so nice to meet some of my favourite bloggers, whilst chatting over the really loud music (way too loud!) and sipping the cocktails that were just a little bit too strong but helped calm my silly nerves
. I finally got to meet Ella, who really is as nice as you'd think (her dance moves are also pretty special). Thank you for a good night lovely ladies. After the event, we went to dinner at Zizzi's, which was a little bit of a walk away, cue me and Olivia tottering around looking very silly in our (not so practical but very painful) heels. But it was so nice to meet so many lovely people, it is funny how you can meet someone for the first time after having spoken on the internet and get on so well! I'll say it again, I had an amazing night!! Thank you Cosmo and Next for hosting the event.
This is the outfit I wore to the awards, after much deliberation and panic (i'm cheating a little with outfit pictures being in the back alley again). I had my eye on this dress for such a long time (it was in my wish list post!) waiting for an excuse to buy it. It's a really lovely shape, I love the pattern being crochet as opposed to lace and the thickness of the material accentuates the skirt more, making a slight 50's style. The invite said 'dress to impress', and Cosmo suggested lots of glitter and sparkles (not my thing, not at all, nada), but I love the little glittered backs of these shoes, making them a little bit different and making me feel a little like Dorothy, ha. I made the mistake of not wearing them before the event though, hence why I must have looked really hunched over at the event, oops.
What have you all been up to today? I've spent it in my pyjamas doing my reading work, I lead a very exciting life! Did you watch Homeland last night, so much tension and drama! It's definitely one of the best series on television at the moment.
Right, on top of Uni work, i'm definitely going to start blogging so much more! I always forget how much I enjoy it, and end up saying the same things over again. Let's see how it goes.
Love, Charlestown xoxo.