I would have to admit that I probably take a sneaky peek at the ASOS website at least once a day (please tell me I'm not alone!), and even though I save all my favourite items, I've never actually created a blog post highlighting my monthly favourites.
This month however, there's just too many bits that I love, ranging from camels, denim and hints of red, to more monochrome and utilitarian pieces, so I've pulled out a few (too many) pieces below that I'll be trying to squirrel away some of my wages for.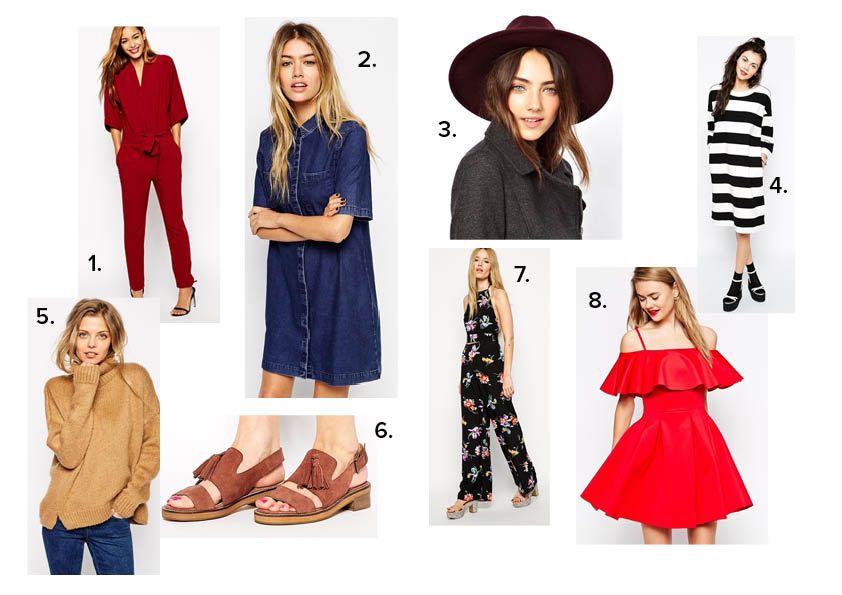 I love the fact that I can get inspiration from everywhere with ASOS; unlike a lot of other brands, their clothes and content isn't targeted to only one type of individual, or one clothing style, but in fact to everyone. Additionally, I can find inspiration in my favourite celebrities when they arrive on my doorstop on the front cover of the ASOS magazine, notably with Taylor Swift's feature which was a mixture of bubblegum girlie-ness with 60's vibes and new-age metallics, to some of my favourite bloggers on ASOS Fashion Finder, showcasing their latest outfits that mix ASOS finds with other items that tend to be totally copy-able!
Way to go ASOS! If you've got any favourites on ASOS at the moment, let me know - I'd love to see them - you can also find me on
ASOS Fashion Finder
.