Hello and Happy New Year! Yes, it has been that long since I last posted on here, tut tut. Hope you all had a lovely Christmas, and haven't yet given up on your New Year's Resolutions!
I thought i'd start the year off on my blog with a bit of a different post from me; as much as I do love outfit posts, one of my resolutions in 2014 is to share more day-to-day activities on my blog. And so here we are.
I love Sunday's, and to have the day off has been a bit of a rarity for me as of late, so I intended to fully enjoy myself today! After a little shopping trip, which involved treating myself to a couple of smock dresses from Topshop (work discount, oh how I love you), I found myself back with a few of my favourite things; cup of tea, Tunnock's teacake and my new radio. This radio has very quickly stolen a place in my heart; for starters it's absolutely beautiful with a retro 50's-style wood finish, it's music quality is crystal clear, and it also has bluetooth so I could be anywhere in the house and listen to it via my phone (which I don't really understand but oh well). Give me a cup of tea, good music, and a tasty biscuit and i'm set for the day (boring old lady over here!).
I'm constantly going through different phases with my music taste (from the Beatles, to Beyonce, to Busted), but I'll always have a little soft spot for the sixties,
AbsoluteRadio60's has to be the best Sunday morning station for me; with the Who, Kinks, Beach Boys, Zombies and the Yardbirds! With my smock on, dancing around the kitchen probably looked more than ridiculous, as you can imagine.
What's included on your perfect Sunday morning playlist? I'd love to know as i'm always looking for new music/bands to listen to!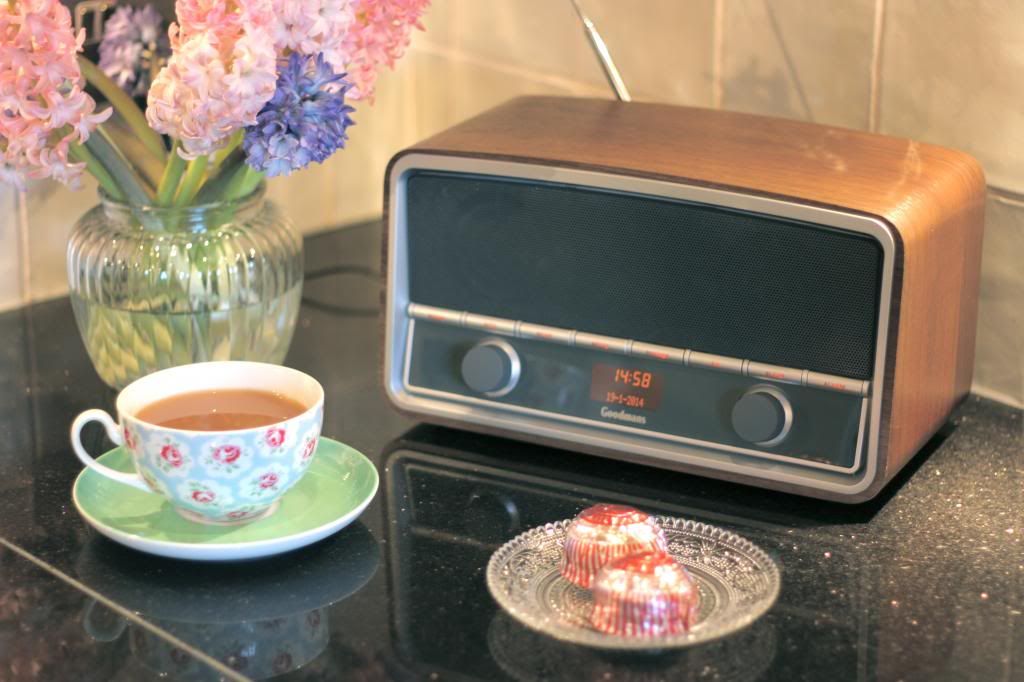 ♥
Teacup & Saucer: Cath Kidston