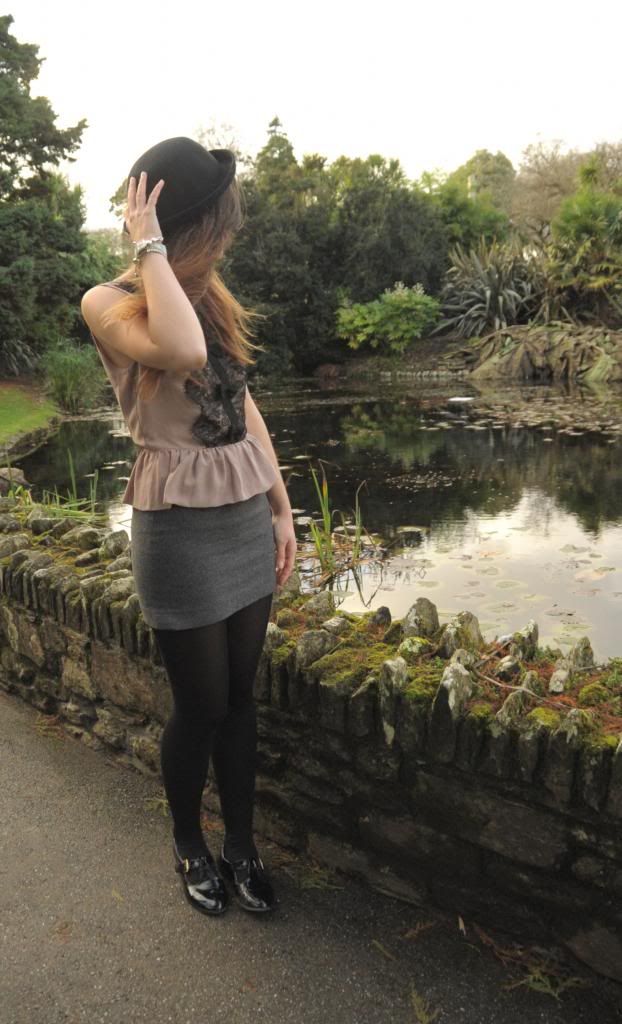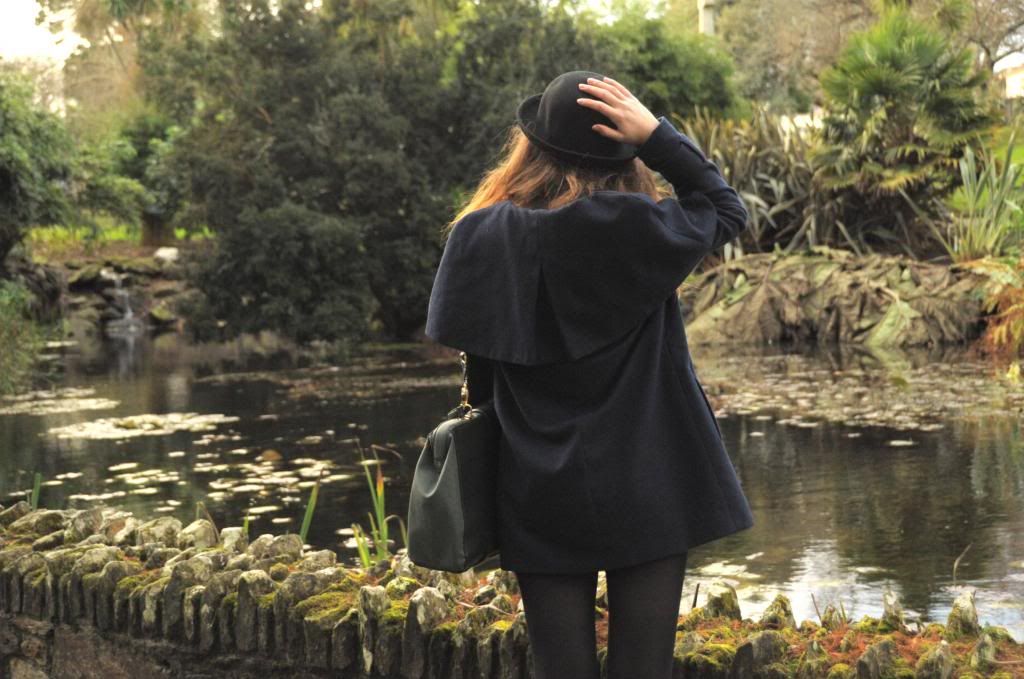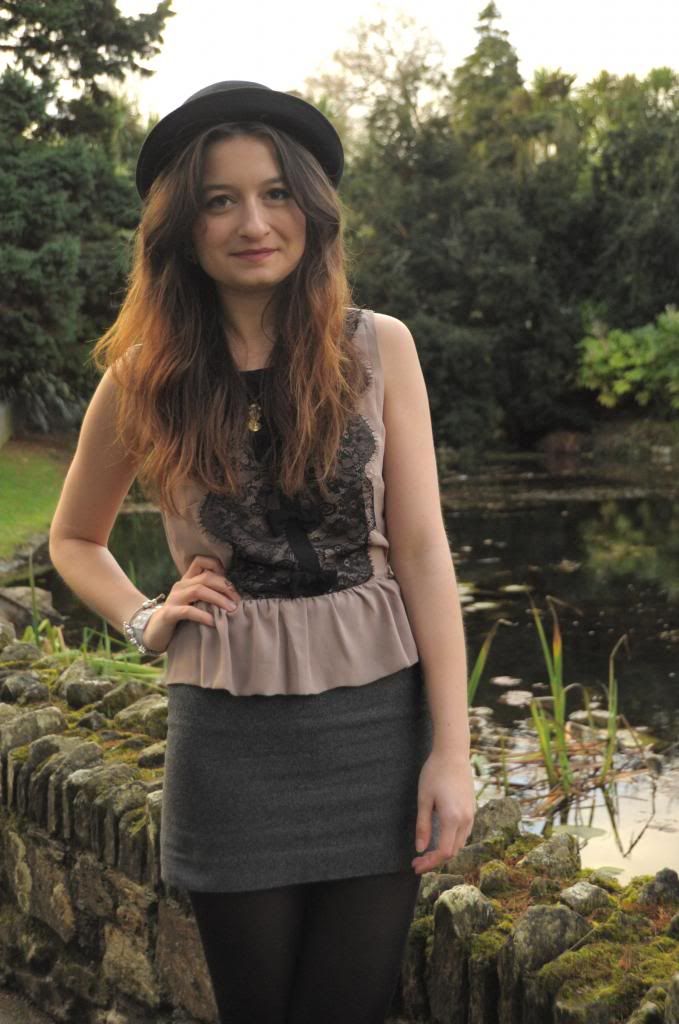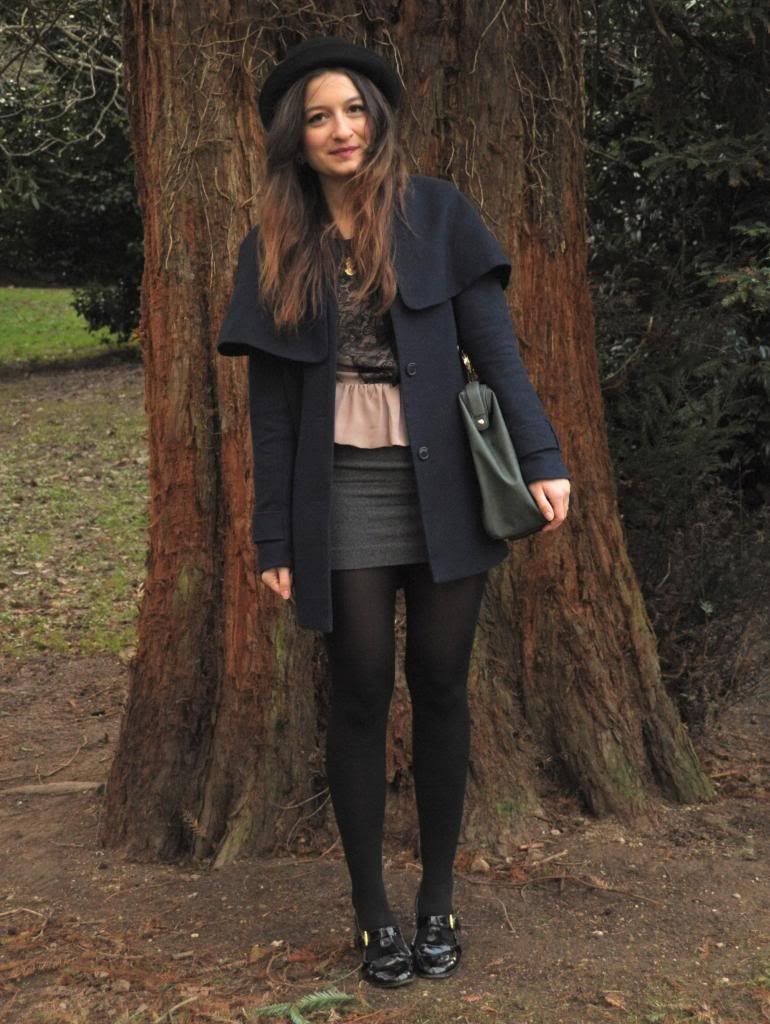 Peplum Blouse: c/o Darling
Skirt: H&M
Sherlock Holmes Coat: H&M
Bowler Hat: ASOS
Bag: Accessorize
T-Bar Shoes: Topshop
It's beginning to look a lot like Christmas!
I can't quite believe that it is now December, I've spent the majority of my time lately counting down the days till I can drive home (5 now!), wrapping up with my new knitted snoods, craving hot chocolates with lots of whippy cream (don't forget the marshmallows!), and looking forward to snuggling up in front of the fire at home. Winter, I love you and please don't ever leave.
Maybe you have noticed (or not!), but i've been pretty absent the last couple of weeks. No, unfortunately there really isn't any amazingly exciting excuse other than the fact that i've been pretty swamped with third year deadlines, not so fun. But after my marked presentation yesterday about Thatcher, which left me probably looking very flustered, feeling extremely nervous, and very, very hot. But anyway here I am! And as my Christmas holidays starts next Friday i'm looking forward to blogging about all of the things that my family have got planned for me over the break (as well as the 3 essays my lecturers have so lovingly set).
Today me and Emily wandered to a little park in Falmouth, which is a nice little haven in the middle of the town, with meandering paths, pretty benches and a lily-pad covered pond. I've had my eyes on these hats after seeing them on lots of other bloggers, adding a nice little touch to a winter outfit, but never thought I would be able to pull it off. But after ASOS' rather special sale a couple of weeks back, which was funnily enough the day after one of my essay deadlines (definitely due a treat, right?), I quickly pressed the 'add to basket' button and I haven't looked back. I love wearing it, even if I've yet to brave it around University, I like how it makes any old outfit that little bit different, and clinging onto it for dear life during the Cornish wind is always lots of fun!
Any ideas on how else I could style this hat, help much appreciated! What are you favourite things about Christmas and this bitter cold weather?
Thank you for the photo's Emily!