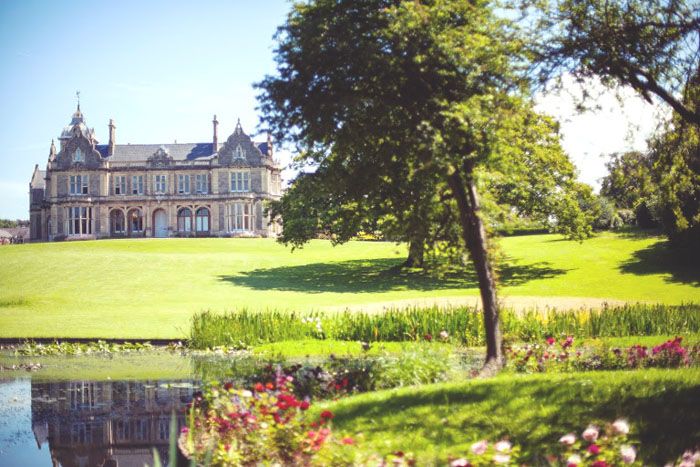 Last weekend was extra special for me as I was able to go for a little road-trip across the country for an overnight stay with my best friend, in an absolutely beautiful venue in Somerset. Clevedon Hall is smack bang in the middle of seaside town Clevedon, not too far from Bristol, but you wouldn't know it as you park up and see the picturesque 150-year old mansion. As we walked in, I fell in love with the decor straight away; the high ceilings, beautiful (and original) stained glass windows and dramatic doors with brass handles, and the upstairs only got better!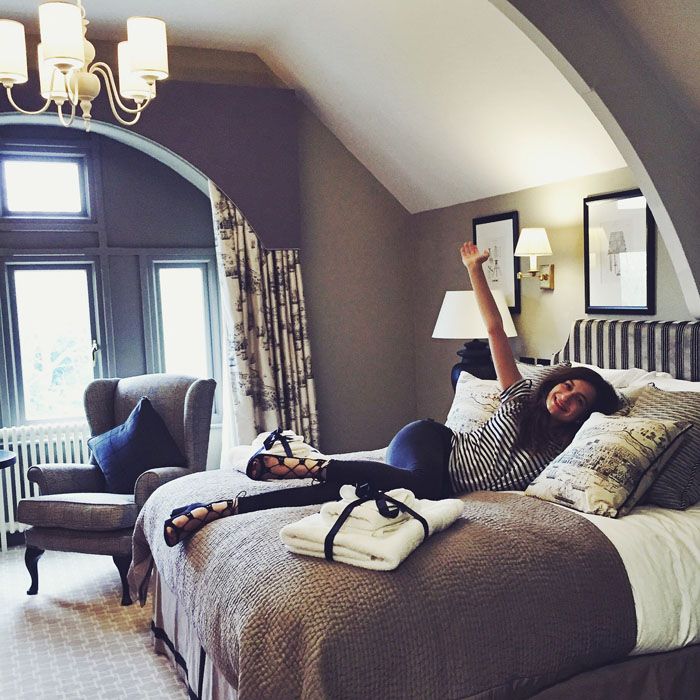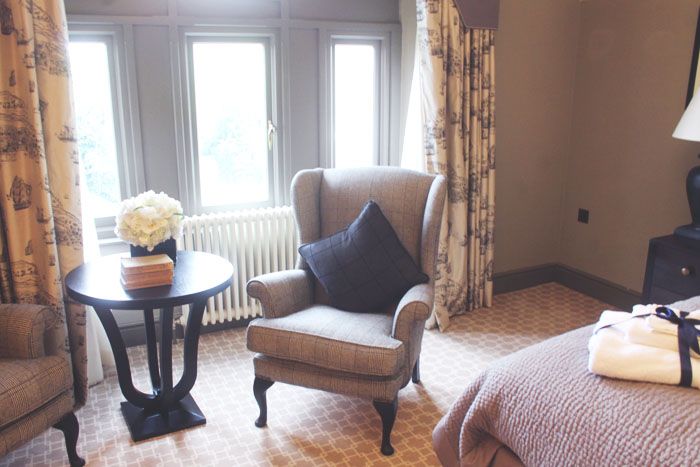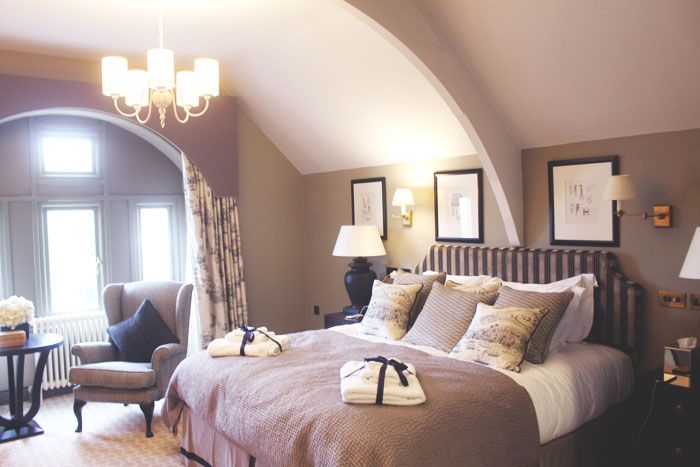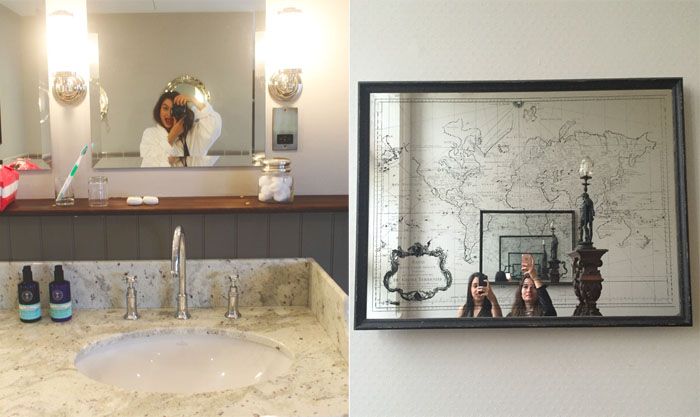 As soon as the door was closed behind Ash and I in our bedroom we may have squeeled and jumped around quite a bit - you'll understand if you had seen the bathroom! The room was really luxurious with every little detail thought about and I know this is something Clevedon Hall was passionate about demonstrating, with rooms tastefully decorated to a Victorian style, with original hand-picked antiques and decorative pieces picked individually for each room. In fact, the historic building had only recently re-opened after a three-year, £3 million restoration project, meaning that the venue is truly luxurious and new.
After we had settled into our room, we met the rest of the guests and members of the Clevedon Hall team downstairs, to find out more about the venue over delicious canapes and prosecco. The history of the building is so interesting, with its uses ranging from a family home to girls' boarding school, and now venue. I was extra intrigued after finding out about the various secret tunnels and crypts found beneath the building in various locations, with no solid evidence regarding their previous use - very mysterious!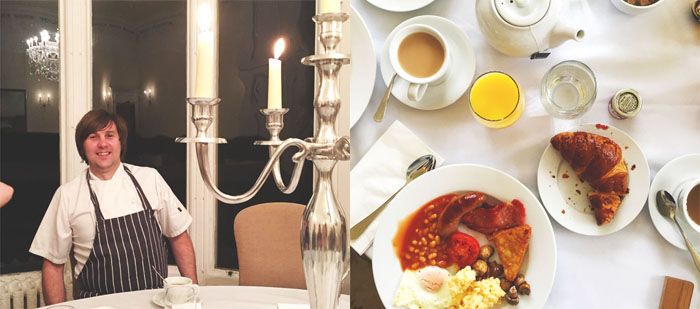 Now for the food! Head Chef Alan Jones has been awarded South West Chef of the Year, so you can just imagine how tasty the food was! We started off with fresh bread and oil, then Lobster bisque shortly followed by Cornish crab with avocado tian and Somerset lamb for main. However for me, the real winner was the dessert which included all of my favourites; a chocolate and cherry cake, with honeycomb ice-cream and salted caramel garnishes. Yum! And even after all of this, as well as with wine and prosecco, we were offered coffees and chocolate truffles of heaven before bed and then breakfast the next morning!
Clevedon Hall is a truly beautiful venue, and I can only imagine just how special it must be for a wedding; especially with the team going to such lengths to ensure every event is bespoke and as magical for the bride and groom as possible! If you'd like to have a nose about the venue, or find out more about hiring it out, you can visit their website.
*I was invited by Clevedon Hall for a complimentary visit, but my love for the venue is all my own. Thank you for letting me stay!