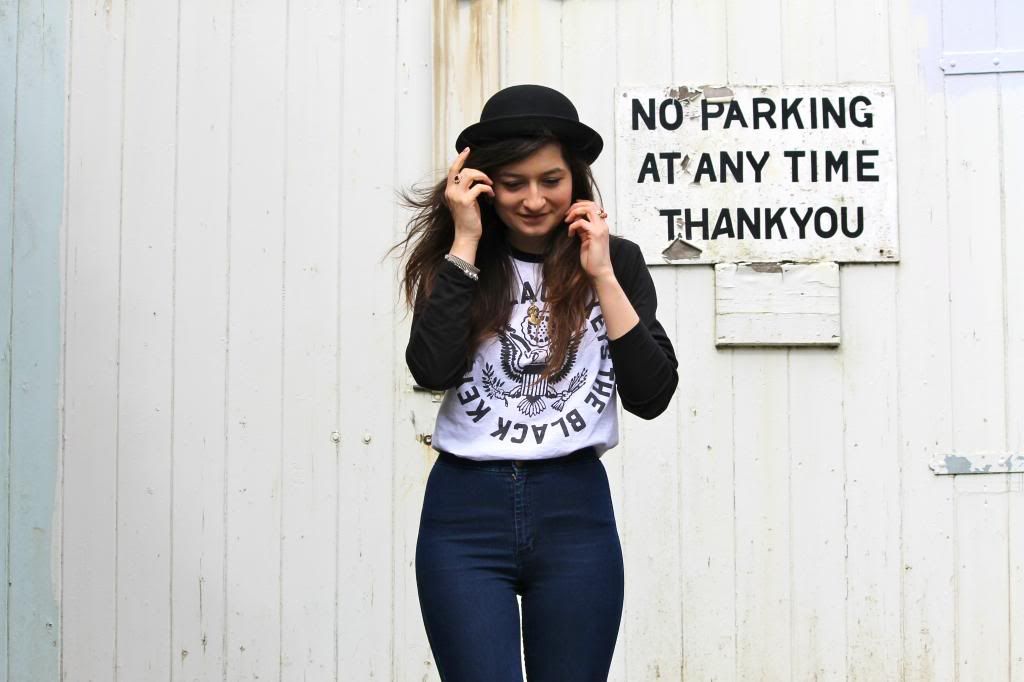 We are well and truly into the month of April now, and it's definitely living up to it's name with all the April Showers we've been having here in Cornwall. So i'm a pretty lucky girl to be able to call this Liberty Print Barbour jacket my own, being another birthday present from my mum and dad. In exactly a weeks time, i'll be turning 21! Pretty scary, huh? This Barbour beauty is perfect for the rainy month of April, protecting me from the Cornish sideways rain and bitter winds, and it's got such a pretty Liberty floral lining, what more could you possibly want?
This outfit is quickly becoming my go-to outfit of late, well, if you don't class my polka dot pyjamas that is. Spending the majority of my time at my desk working on my Dissertation leaves me little time to think about what to be wearing, but even just chucking on this jacket and hat makes me feel like i've made a little bit more of an effort! I haven't blogged an outfit with these jeans before, but I have to say, these AA Easy Jeans have converted me, and I cannot stop wearing them; they fit perfectly, and I love how high-waisted they are. The only problem is the price, so I think I'll just stick to the one pair. Another reason why I love this outfit so much is the t-shirt, I don't have too many t-shirts, tending to stick to shirts and blouses, but this is perfect for one of those days when you want to be a little bit more cozy. I bought it at the Black Keys concert back in December, and I haven't really taken it off since, ha!
I'm trying to post a little bit more, with every new post making me realise just how much I enjoy posting, but i'm still a little unsure. I have a few more photo's in my recent posts, are you nosy like me, or is it a bit too much, and are they a little bit too big?
Right, back to the Dissertation, have a lovely Sunday!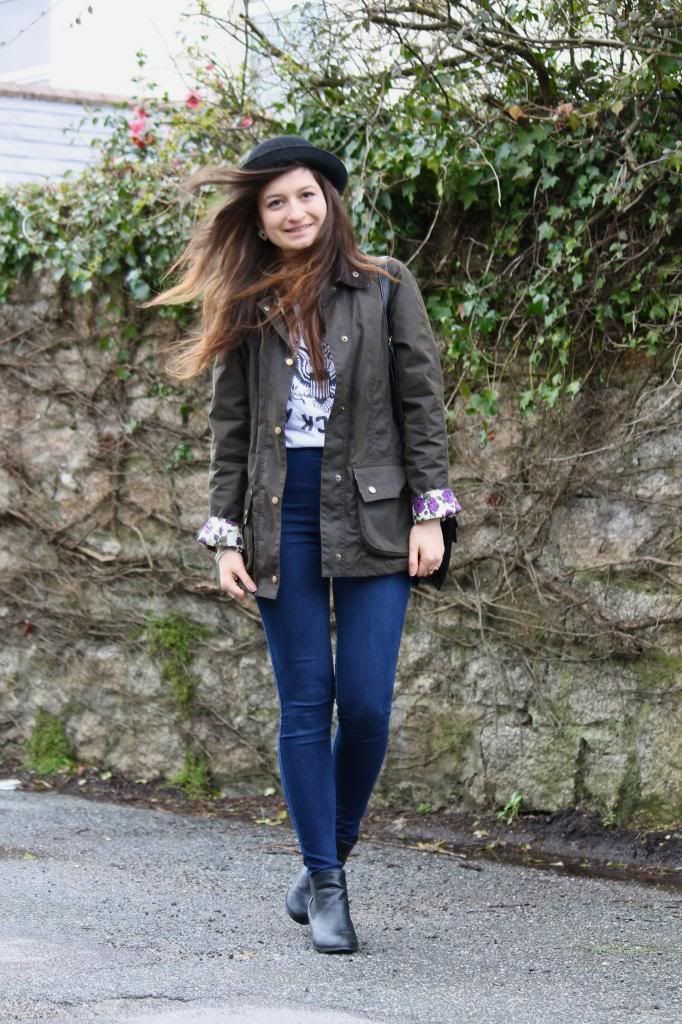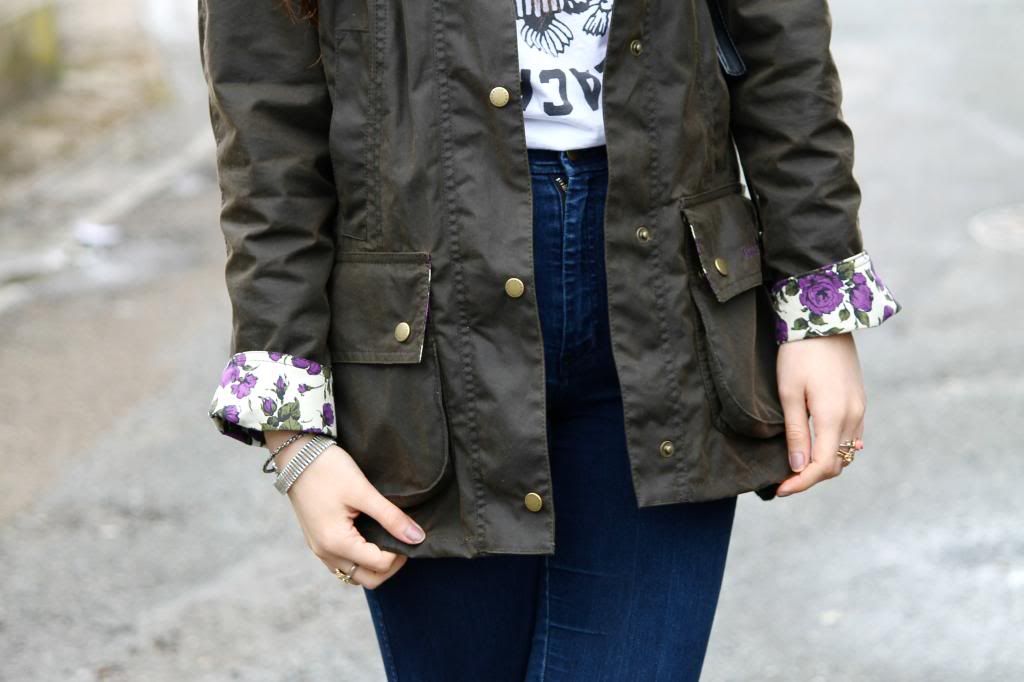 ♥

Jacket: Liberty Print Beadnell Barbour Waxed Jacket
♥

The Black Keys T-shirt: via concert
♥

Jeans: American Apparel Easy Jeans
♥

Boots: River Island
♥

Bag: eBay
♥

Hat: ASOS